Tournaments
Crimson Vow is out, and with it came a slew of new cards. Despite all the new cards though, tournaments have been slower to start up than I'd have thought. This weekend saw 5 tournaments, with 3 small tournaments and 2 large.
The largest, as per usual, was the Red Bull Untapped tournament with 912 players consisting of 7 rounds of Swiss, followed by a playoff between 4 divisions of 16 players (3 additional Swiss rounds and a top 8 single elimination). Here are the winners from each divisions:
The other large tournament of the week was hosted by popular streamer Crokeyz, with a total of 356 players. This single elimination tournament had a much wider spread of decks than most tournaments of the previous set did, though I think that's likely people bringing a bunch of new brews to try out. Part of the reason I say this is that 7 of the top 8 decks are aggro decks: Either Mono-White, Mono-Green or Selesnya Humans. In general aggro decks tend to prey on un-tuned decks and run them over. Out of the top-8, the single deck which wasn't an aggro deck was the winning deck of the tournament: Orzhov Midrange, a deck which looks built specifically to fight the aggro decks.
best against
worst against
Another notable tournament this weekend was one of the smaller ones, the 78 player Hooglandia Open. It being a small double elimination tournament, the range and shares of decks is pretty wide. From this, many fringe decks making it into the top 8, including Orzhov Midrange, Boros Aggro, and Dimir Zombies, among others. But, a familiar deck took the top spot in the tournament – Izzet Turns.
best against
worst against
---
Biggest Deck(s)
Focusing on the Red Bull Untapped tournament, here's the eight most popular decks at the start of the format:
For these stats, I jumped back to week 7 where the stats were a little more concrete. While technically last week was 'MID – Week 8', the tournaments were few and small, which I mentioned in last week's article:
Even with the release of all of VOW's new cards, Mono-White hasn't changed much. And given it's performance, it doesn't look like it needs to. Taking up 3 of the top-8 spots – including first place – Mono-White looks even better than it did before. One card that's been happily adopted into the deck is Thalia, Guardian of Thraben, which plays double-duty in the deck. Firstly, and most importantly, it's a great interaction piece against the Izzet decks with plenty of spells. Furthermore, it also taxes Mono-Green's Ranger Class and fight spells. Finally, being a 2/1 first-striker is a good stat line in the early game, and with cards like Luminarch Aspirant and Intrepid Adversary, Thalia can become incredibly hard to deal with in combat later in the game as well. You can see the first place Mono-White list below:
best against
worst against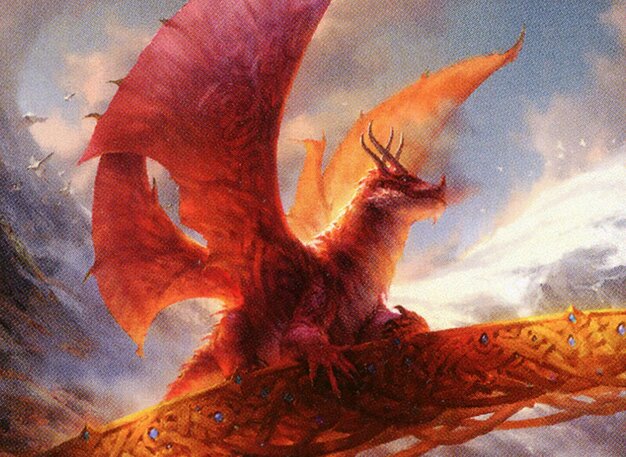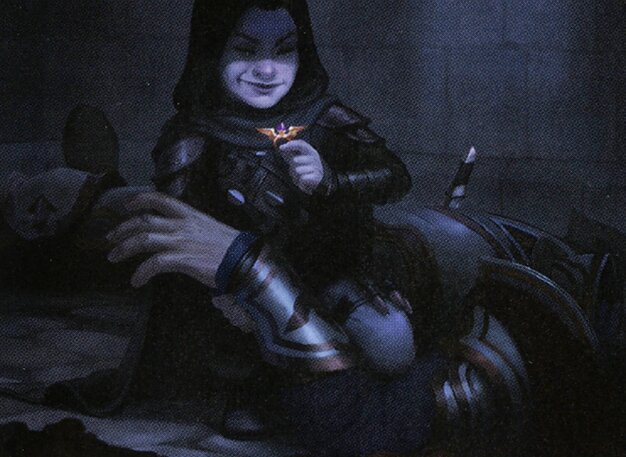 The other two of the mono-white decks also had two new cards, which I didn't mention in last week's article, somewhere in their 75. Firstly is Valorous Stance, a card that has extremely versatile applications. Both halves of the card seem well suited to dealing with green's larger threats – either through combat or by destroying them outright; however it really shines against Izzet decks where killing Smolerding Egg and Lier, Disciple of the Drowned are extremely high priority. The other card seeing some play is Hopeful Initiate. The card is a 1/2 for one mana, and can grow over the course of the game making it a solid early play. Additionally, it can incidentally hate on artifacts or enchantments that show up in games, which is good in the mirror (hitting Portable Hole and Maul of the Skyclaves) and good against Mono-Green (hitting Ranger Class, and Esika's Chariot).
best against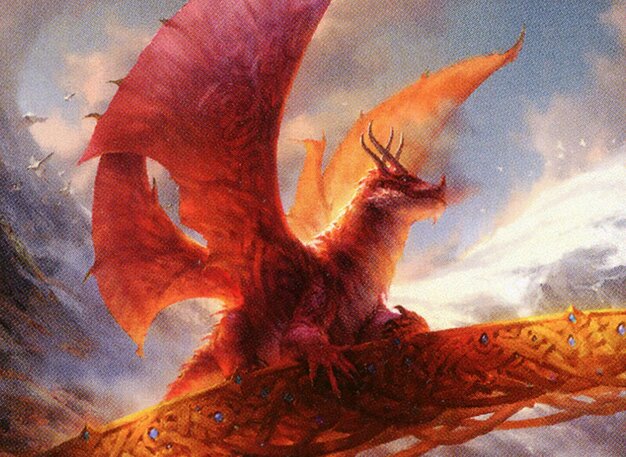 worst against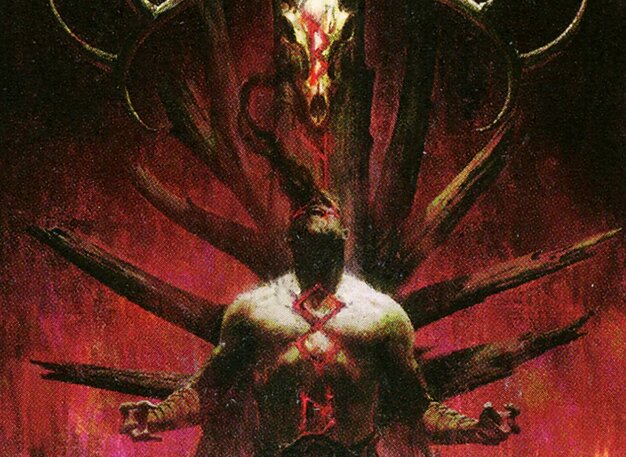 One card I somehow overlooked when talking about Mono-Green last week was Ulvenwald Oddity. While not quite Questing Beast , it's still a 4-mana 4/4 hasty trampler, which is incredibly good for the green decks. It also has an activated ability that lets it transform and anthem the board, though I don't think that's likely to come up unless the green deck floods hard.
With that said, Mono-Green put one deck into the top 8, which did indeed play Ulvenwald Oddity. Unlike my predictions however, Cemetery Prowler didn't make it into the main deck, but shows up in the sideboard. Alongside it is Avabruck Caretaker, a 6-mana limited format bomb. It's a 6/6 human werewolf with hexproof, and puts 2 +1/+1 counters on another creature at the start of combat. If that's not good enough, it flips into a 6/6 that gives your permanents hexproof, and gives all your creatures 2+1/+1 counters at the start of combat. I'm not 100% where this gets brought in, but I suspect it's against Mono-White, as that deck has zero ways to deal with the card.
best against
worst against
As you might expect, Izzet Turns is still very much a part of the format. The most important upgrade for the deck is Stormcarved Coast, which makes the mana a little easier on the deck. The deck also got some small upgrades to its interaction between Abrade and Syncopate. Abrade is great as a cheap removal spell against aggro decks, while also taking out Esika's Chariot and Maul of the Skyclaves which can be hard to deal with. Syncopate is a cheap counterspell that's effective on turn 2 or during counterspell wars, while also exiling flashback cards for extra value.
One change to the deck that's become more popular is playing Battle Of Frost and Fire over Burn Down the House. I like the switch to Battle Of Frost and Fire, as most of the time 4 damage is enough to wipe out any creatures on the opponent's board, and the Izzet decks didn't often want to make 3 1/1s. On the other hand, the scry 3 on the saga is incredibly valuable to a deck which wants to assemble a combo, and its last chapter lets you dig for cards when you cast 5 mana value or higher spells.
One other change is the addition of Hullbreaker Horror to the sideboard. This is a card that when I see in the deck it makes sense to me, but would never have thought to add myself. This card is here almost exclusively for the mirror, where it is an utter beating. It's uncounterable, so outside of Divide by Zero the Izzet decks don't really have an answer to this card. Once this card resolves, the other player is going to struggle to do anything. This card turns burn spells and cantrips into free copies of Divide by Zero or into bounce spells to move any remaining blockers out of the way. Chances are, if you get this down first, you can keep your opponent's copy from ever hitting the board.
---
New Decks
Rakdos Vampires
best against
worst against
This deck is new and sports many cards from VOW, you know, given that it's vampires. However, I'm not convinced this deck has what it takes to compete with the other decks in the format. At its core, this is a Rakdos Aggro deck that only plays creatures which have the type 'Vampire'. That does give it solid cards like Florian, Voldaren Scion and Bloodvial Purveryor, but other cards which aren't as explosive like Bloodtithe Harvester and Vampire Socialite. While there are enough cheap vampires to get on board, I don't think the creature quality of these cards competes with the aggro decks of the format. Similarly, the deck doesn't have the tools to out grind Jund Midrange or any of the Turns decks. Maybe with some refinement, this deck will show some promise, but I'm not holding out hope for that.
---
Meta Predictions
While many of the decks picked up a few new tools for their kit, overall many of the best decks are still immediately recognizable. The aggro decks are fast and tuned, and the turns decks are streamlined and resilient. There doesn't seem to be any new archetype which has really carved out a place for itself yet, though being Week 1 that makes sense. We may see some new decks get iterated on and start to gain win percentage as they get refined, but for now I think sticking to tried and true decks is your best option.
---
What I'd Play
Given its performance this week, along with some of its new additions which help it against the most popular decks, my pick for this week's deck is Mono-White. Thalia, Guardian of Thraben has my vote for the single best upgrade to any deck. It's an incredibly efficient creature which helps stifle the best ways to fight against the deck in cheap removal and board wipes. As well, Hopeful Initiate is a card which seems like it fits naturally as a side-board option, since it doesn't lose out on tempo as much as other cards.
In a Tournament
Here, I think you want to start with your most aggressive foot forward, and then modify your strategy as is required. Bringing in the right interaction for the right matchup. For example, Reidane, God of the Worthy is great when it can put your snow-based opponents behind on mana, and Paladin Class helps tax interaction when that's your opponent's best option to disrupt you.
On Ladder
Here I think I'd try to stay aggressive, but bringing Hopeful Initiate into the main, and siding out Usher of the Fallen. These creatures still provide pressure, but allow you to handle problematic artifacts and enchantments if needed.