Tournaments
With Crimson Vow coming out in a few days, this week's tournaments were both small and few. With tournaments ranging from 8 to 72 players, there's only about 500 games total to look at this week, which makes for some shaky data. The biggest tournament this week was the Manatrader's Series, with 72 players.
---
Even the often popular Red Bull Untapped tournament this week only saw 62 players total. This is less than 1% of some of the tournaments from weeks prior, but with a new set just around the corner, and with the format being defined by being able to beat Izzet Turns and Aggro decks, I can understand why people might have sat this week's tourney out.
---
Biggest Deck(s)
Here's the deck shares on the some of the most popular decks from the past 3 weeks:
This table was in last weeks' article, which you can find here.
Since the data is spread out over more tournaments this week, here's decks that made top 8 between all 5 tournaments with 50+ players:
Overall, the results this week are fairly similar to those of last week. Izzet Turns, Mono-White, Mono-Green and Jund Midrange seem to be the best of the decks, with Izzet Dragons, lagging a bit behind, and then a variety of other decks that can compete, but not as well as the rest.
There are a handful of decks here I haven't talked about, but they're either decks that I think slipped in with such a small number of entries, or are variations on decks that already existed. If you want to check them out, I've attached links to each of the names. So rather than go over fringe decks or rehash things about the decks, I'd like to cover something more exciting: New cards.
---
Cards to Look Out For
Rather than go over data that isn't great for a format that's going to change before the next tournament, I figure it'd be better to talk about a few cards that you're likely to see after VOW comes out. Instead of just throwing list at you, I'll go deck by deck, and highlight cards that I see being added to the deck, or being played to try and beat the deck.
Izzet Turns
best against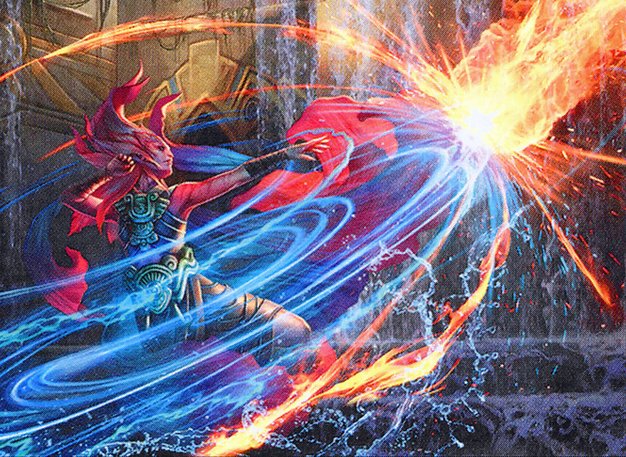 worst against
Izzet Turns is the deck which gets the most cards from VOW, but is also the deck that has the most new cards that are likely to be played against it. One important card in this set is Stormcarved Coast, which helps out the mana of the deck quite a bit, making it a little more consistent.
First up, the card that I'm sure everyone was worried about when they saw it previewed Alchemist's Gambit. While this card doesn't do quite as much as Alrund's Epiphany, I can see the decks that are all-in on taking extra turns playing a copy or two of this. One of the strengths of the Izzet Turns deck is being able to buy enough time to take multiple turns, and then go over the top of the opponent with birds. Sometimes two turns isn't enough to finish off the opponent with your 1/1 fliers, and this gives you the ability to take a third turn. Importantly, you can also cast this card for 3 instead of 7, which can give you extra mana to play a threat which will let you finish off the opponent.
On the note of threats, Manaform Hellkite is a card which I think gets immediately added to this deck. It being a 4 mana 4/4 means that it works well defensively and aggressively. Even more importantly, it's ability to make hasty dragon tokens is also one that works off just about ever other card in the deck, and these dragon tokens can also be leveraged for offense or defense. If you cast Epiphany with this on the board, you get a 6/6 or 7/7 which can bash the opponent to put them under a ton of pressure. Alternatively, if you have Memory Deluge in hand, you can cast that after the opponent attacks, and make a 4/4 or 7/7 out of nowhere to block with.
Two other cards which I think will be played both in and against the deck are Overcharged Amalgam and Wash Away. Wash Away is an unconditional counter for 3, and can counter a foretold or flashback spell for one blue mana. That flexibility of being able to counter a spell, or cheaply counter the most valuable spells in the matchup is something that's huge to have access to. Similarly, Overcharged Amalgam is a flash, flying 3/3 which can also be a Disallow. This card is great in that it can be a threat when you need to apply pressure, a good blocker when you need some defense, or a way to stop a key spell when needed. Both these cards are both flexible and powerful, so I expect to see them adopted into decks that play blue.
Izzet Dragons
best against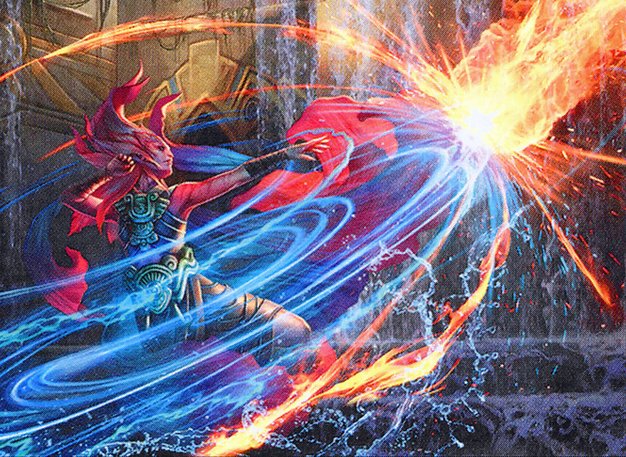 worst against
Many of the above cards are also good cards for the Izzet Dragons deck. In particular, the deck will want Stormcarved Coast and Manaform Hellkite. The deck may also want the Overcharged Amalgam, as it tends to want to be more proactive, and a 3/3 flyer helps that plan, while also being a back-up counterspell if there's already enough pressure on board. I'm unsure if the Izzet Dragons is as keen on Wash Away, but I'm sure that it isn't so all-in on turns that it ever plays Alchemist's Gambit.
Mono-Green Aggro
best against
worst against
The biggest addition to Mono-Green is likely Cemetery Prowler. This card is a vigilant 3/4 for 3 mana, which also helps make your other spells cheaper. In particular, making creatures cost 1 less is incredibly powerful when Mono-Green has access to 1 mana interaction like Blizzard Brawl and Snakeskin Veil, giving an already incredibly efficient deck a little more efficiency. As well, Vigilance is something that Mono-Green doesn't currently have much access to, and – while not always easy – one of the big ways to beat Mono-Green is to out race it. By having a big, but cheap vigilant creature, that becomes harder to do, shoring up a weakness of the deck.
Mono-White Aggro
best against
worst against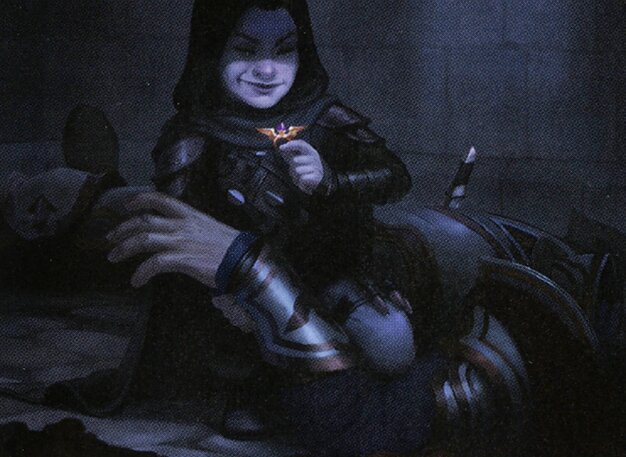 Unlike Mono-Green, Mono-White gets a good few cards that it'd be interested in playing. First and foremost is Thalia, Guardian of Thraben. This card has quite the pedigree of being played in constructed formats, and I do think it has the chance to shine in the current format. While I don't think it'll single-handedly kill the Turns decks, I do think that it'll be a big enough thorn in their side that it's worth playing. That's on top of it being a 2/1 first-striker for 2, which gets better alongside the likes of Luminarch Aspirant and Intrepid Adversary.
Another card that I think Mono-White is likely to adopt is Lantern Flare. While it may be more of a sideboard card, it plays incredibly well against other aggro decks – especially when you have Adeline, Splendid Cathar or Usher of the Fallen alongside of it. Being able to attack, make tokens, and then kill a creature before blocks makes this strong, and the added lifegain makes it a nightmare to race. It's a riskier card than Fateful Absence, since it isn't unconditional, but the upside of gaining life and not providing the opponent with a clue may be well worth it.
Finally, and in a similar vein to Lantern Flare is By Invitation Only. I'm not particularly convinced that Mono-White wants this card, but in a version of the deck that can go particularly wide, this card could be completely back-breaking. With that said though, I'm not sure the format is slow enough that making a bunch of dinky creature tokens only to use them as fodder against the opponent is necessarily going to work, but this card is rawly powerful, so I feel it'd be wrong to not mention it at all.
Jund Midrange
best against
worst against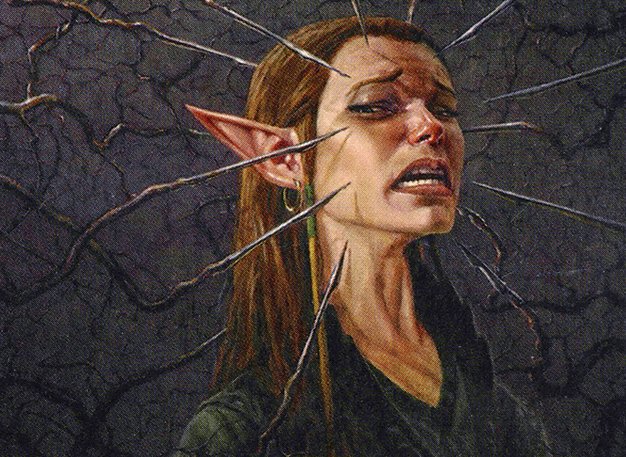 Firstly and foremost, one of the biggest upgrades Jund Midrange gets in this set is Deathcap Glade. This gives the deck a little more flexibility in it's mana base, though I see it replacing some of the other slowlands rather than simply playing more. The deck is a powerful and proactive deck, so while it can afford some tap lands, it mainly wants it's lands to come in untapped.
One card I think that will make it into Jund Midrange is Halana and Alena, Partners. This card is like a supercharged version of Reckless Stormseeker, the card which I think is best at applying pressure in the deck. As well, the two cards work incredibly well together, as curving Stormseeker into Halana and Alena means that you can end up with an extra 3 counters on the Stormseeker, and a hasty 3/3 first-striker to swing in with on turn 4.
One other card that I can see the deck adopting is Bloodvial Purveyor. I'm less convinced on this, as while Bloovial Purveyor is a massive threat which can close out the game incredibly quickly, it has a downside where it gives opponents Blood tokens to help filter their draws. Additionally, it's prone to removal, something that Immersturm Predator has some amount of protection against. So, between the other 4 drops, in Predator and Halana and Alena, Bloovial Purveyor has some steep competition to fight for a place in the 75.
Meta Predictions
Considering it's the start of a new Standard, I'm not really sure what kind of new decks we might see, but I don't think any of the best decks from the past few weeks are going anywhere. Some of them have cards which may be good against them, but all of them have cards which I think help improve the decks, and all of them are strong enough to not be forced out of the meta by any of the new cards.
If anything, between all of the new tools that Izzet Turns has in the new set, I'm convinced it will continue to be a pillar of the format. In fact, I think it's possible that it may end up being stronger than it was before – to the point that I think it's at risk of a ban.
What I'd Play
With that said, I think I'd play Izzet Turns in the next tournament, as I think it was one of the strongest decks at the end of MID standard, and it gains some of the best cards from VOW. Overall, I think this is where I'd land, but some testing is advised.
Continuing from MID standard, I think that we'll see plenty of aggro decks and few control decks, which makes me want to start the Hellkites in the main over the Amalgams. Similarly, I expect to see a lot of Turns decks, so Wash Away seems like a good card, when it's Cancel at it's floor.