Tournaments
Alchemy has been out for a while, and this week there were over half a dozen tournaments, each with a fairly diverse metagame. While some decks have proven to be powerful, people are still experimenting – refining existing decks and testing out brand new builds. We can see that between all of the tournaments, even despite most of the tournaments having only between 10 and 25 participants. Only two tournaments had more than 25 participants, and those were the 'Ma Melee #4' and the 'Manfield's Magic Academy – Stop 1'.
'Ma Melee #4' ran with 32 players, and saw Boros Dragons take the top spot. Despite this, the top 8 contained a pretty diverse set of decks, made up of new and old decks alike. While there were three copies of Boros Dragons in the top 8, there were also two copies of Izzet Dragons, along with Rakdos Tempo, Rakdos Midrange and Golgari Midrange (a Sanguine Brushstroke deck).
scroll right
'Manfield's Magic Academy – Stop 1' was the largest tournament of the week, and had 52 players participate. The top two decks of this tournament were Mono-Green Aggro, and while the two were built somewhat differently, both closely resemble the Mono-Green deck currently played in Standard. Some other decks that made the top 8 are, Orzhov Sacrifice, Esper Control, Izzet Control and Jeskai Aggro.
scroll right
global
56.5

%
[36.8%-74.4%]
-
-
global
56.5

%
[36.8%-74.4%]
global
38.5

%
[17.7%-64.5%]
-
-
-
-
-
global
38.5

%
[17.7%-64.5%]
-
-
-
-
global
61.5

%
[35.5%-82.3%]
-
-
-
-
-
global
61.5

%
[35.5%-82.3%]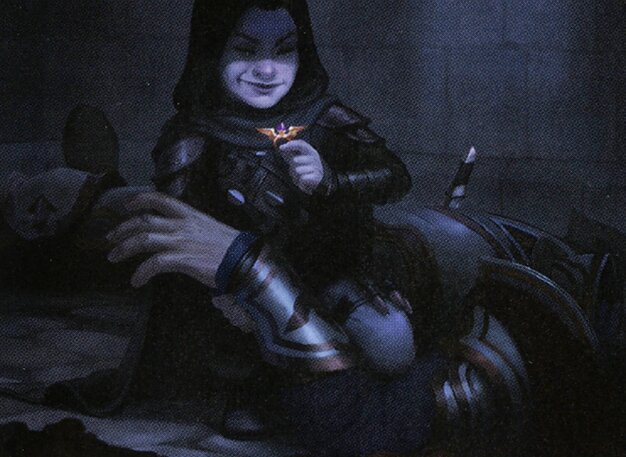 global
28.6

%
[8.2%-64.1%]
-
-
-
-
-
-
-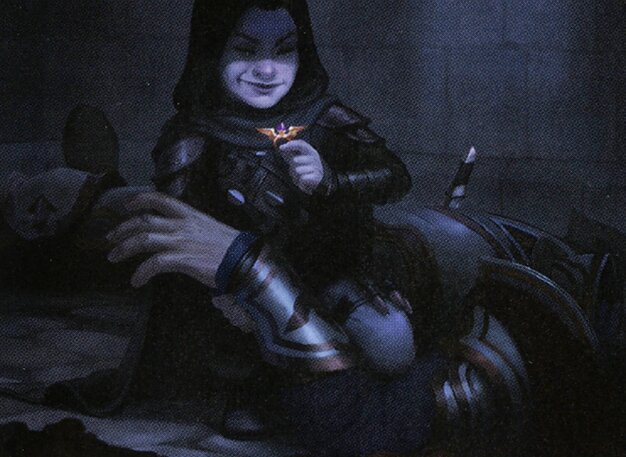 global
28.6

%
[8.2%-64.1%]
global
57.1

%
[32.6%-78.6%]
-
-
-
-
-
-
global
57.1

%
[32.6%-78.6%]
global
44.4

%
[27.6%-62.7%]
-
-
-
global
44.4

%
[27.6%-62.7%]
global
75.0

%
[46.8%-91.1%]
-
-
-
global
75.0

%
[46.8%-91.1%]
global
50.0

%
[18.8%-81.2%]
-
-
-
-
-
-
-
global
50.0

%
[18.8%-81.2%]
-
-
-
-
-
-
-
-
-
-
-
---
Biggest Deck(s)
Looking at some of the bigger tournaments, these are some of the most popular and best performing decks from last week. Be warned however, having multiple smaller tournaments merged together rather than one big tournament means that a little more variance creeps in. The metagame shares are less affected, as people are going to play decks they think will do well, but the win rates end up being less accurate.
| | | |
| --- | --- | --- |
| Deck | Metagame Share | Average Win Rate |
| Esper Control | 11.76% | 45.6% |
| Boros Dragons | 11.27% | 48.1% |
| Izzet Control | 7.04% | 52.9% |
| Orzhov Midrange | 4.93% | 50.0% |
| Izzet Dragons | 4.93% | 57.9% |
| Rakdos Midrange | 4.93% | 80.0% |
| Esper Clerics | 4.23% | 57.9% |
| Azorius Control | 4.23% | 52.2% |
| Mono-Green Aggro | 4.23% | 70.0% |
| Rakdos Dragons | 3.52% | 55.6% |
As you might notice, many of the decks from this week are decks I've mentioned before in the article below. However, there's also many new iterations on the decks, or just brand new decks in general. I don't think Alchemy is a 'solved' format as of yet, but some of the best decks are well known at this point.
---
Existing Decks
Below are some of the decks that I covered in a previous article, so I'll only go over them briefly here.
Boros Dragons
This deck has surged in popularity, largely due to it having a better game against the Brushstroke decks between Divine Purge to slow the opponent down and Adult Gold Dragon to help stabilise. As well, it gets access to Valorous Stance which helps protect it's threats against removal, while doubling as cheap removal against other Dragon decks.
best against
worst against
---
Rakdos Dragons
This deck is in a similar shape to what it was before. It has Fearsome Whelp, Orb Of Dragonkind and Kalain, Reclusive Painter to help ramp into the typical red dragons and Immersturm Predator), however some of the builds are less "all in" on the dragon strategy. Some of the decks now play Reckless Stormseeker and Florian, Voldaren Scion in order to push damage and get value.
best against
worst against
---
Esper Control
While I didn't specifically mention Esper Control in the last article, the deck is effectively an Azorius Control deck splashing for Vanishing Verse – which is proving to be one of the most effective removal spells of the format. Some Esper decks also make further use of their black mana for Infernal Grasp or The Meathook Massacre.
best against
worst against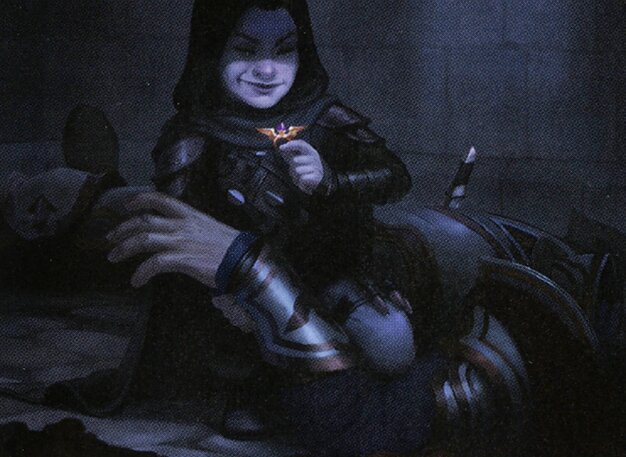 ---
Azorius Control
As I mentioned in another article, the combination of Key to the Archive and Teferi, Who Slows the Sunset is a strong one. However, in general, Key to the Archive has proven to be incredibly strong in control shells. Even without the extra help, and as such has become one of the pillars of the control decks.
best against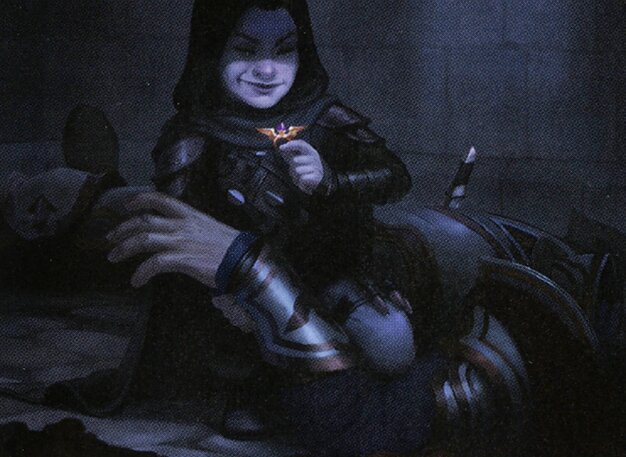 worst against
---
Mono-Green Aggro
Mono-Green is still a force to be reckoned with, likely being the premier aggro deck of the format. Some decks are shying away from A-Faceless Haven in favour of Lair of the Hydra, but even in those decks snow lands are still played to enable Blizzard Brawl and Sculptor of Winter
best against
worst against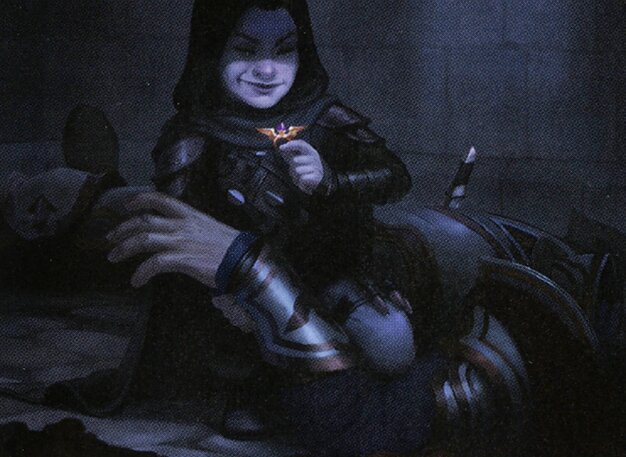 ---
Esper Clerics
This deck is effectively the same from when it was first popular. There's a central lifegain theme to the deck in Lunarch Veteran and Righteous Valkyrie, which fuel Voice of the Blessed and Cleric of Life's Bond. On the top end of the curve, Orah, Skyclave Hierophant and Inquisitor Captain help provide you with card advantage.
best against
worst against
New Decks
These are some newer decks, although they're generally based on the core of other existing decks, making them pretty similar to what we've seen.
Izzet Dragons
Izzet Dragons follows the core of the Rx Dragons decks, but opts to lean more into the card-advantage and counter-magic of blue. The decks don't have quite the same consistency with it's blue as it's red, however. Basically all of the decks play Expressive Iteration, but after that, they can't particularly agree on Desert Doom"], Divide By Zero or Fading Hope as cards of choice.
One card that's even less played (but I think is a very solid choice overall) is Galazeth Prismari. Between the fact that it's 4 mana, so it can often be played on turn 3, it also ramps you by creating a treasure. That treasure can be immediately cashed in for a dragon, or leveraged to hold up interaction. It itself isn't a hay-maker, but it feels like a particularly good glue for the deck.
---
Izzet Control
Similar to Izzet Dragons, this deck looks awfully close to a deck we've seen before. However, rather than copying the core of Azorius or Esper control, the deck copies the core cards of Izzet Turns from Standard. That is with one exception: Alrund's Epiphany is replaced with Key to the Archive (since A-Alrund's Epiphany is effectively unplayable). One important thing to remember is that one of the cards from Key to the Archive is Time Warp – not only is it cheaper, but it can be recast from the graveyard with Lier Disciple of the Drowned.
Another way the deck can win is to grossly out-value your opponent with Discover the Formula. Drawing 3 spells, and making your hand cheaper is incredibly powerful, but can be even more backbreaking if copied with or Galvanic Iteration or recast with Lier, Disciple of the Drowned. If cast enough times, your hand will be immensely well stocked with cheap interaction and threats, and you can almost play a tempo-style game from there.
best against
worst against
---
Orzhov Sacrifice
The Orzhov Sacrifice deck, like the rest of the new deck, is based on an existing shell, this one being Bx Sanguine Brushstroke sacrifice. With the core of Sanguine Brushstroke, The Meathook Massacre, Shambling Ghast and Deadly Dispute, the deck's aim is still to drain the opponent to death.
However, delving into white gives the deck a wide range of powerful cards that fit incredibly well into the deck, alongside simply being in the colours for Vanishing Verse. The deck leans further into removal with Rite of Oblivion, and helps fuel it through Wedding Announcement and Edgar, Charmed Groom. Wedding Announcement feels particularly powerful to me, as it can be used to either create tokens or draw cards, depending on the state of the board.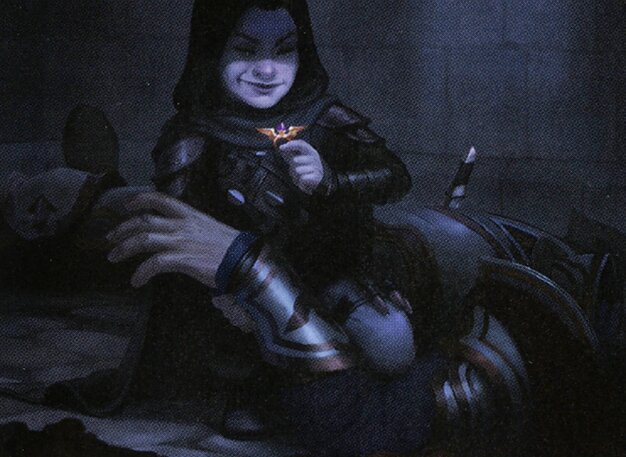 best against
worst against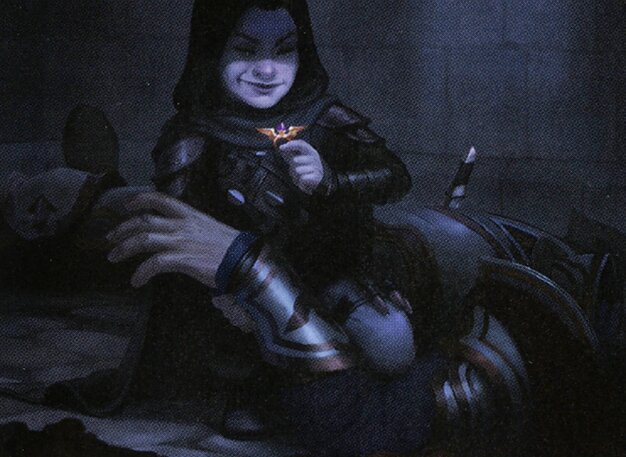 ---
Rakdos Midrange
This deck is easily the one which is the most new, through and through. While it plays plenty of powerful cards that see play in other shells (like The Meathook Massacre and Town-razer Tyrant), the deck is very much a classic kind of midrange deck. The deck contains Sedgemoor Witch and Bloodthirsty Adversary, which can be proactive in trying to lower it's opponent's life total. However, it can use these cards to sit back and defend using its suite of removal and interaction. Electrostatic Blast and Igneous Inspiration also helps the deck stay flexible, letting it go face or take out small creatures, while generating some card advantage.
While I think that it's winrate over the weekend is likely inflated due to variance and low sample-size, the deck does have some strong cards which match up well against the meta. Brittle Blast is not the most efficient removal, but it hits larger creatures which Mono-Green and the Dragon decks present, while the exile clause on it really impacts the sacrifice decks. Similarly, the deck is equipped with hand-hate and graveyard hate in Go Blank helps shore up its game against control.
best against
worst against
---
Meta Predictions
Right now in alchemy there are plenty of viable decks, with three main pillars. Pillar one is Rx Dragons, which has multiple flavours. Mono-Red Dragons' popularity has declined, as adding a second colour adds much more to the deck in card quality than it takes away in mana troubles. While Boros Dragon is more popular, Rakdos Dragons is currently doing better in terms of winrate. In my opinion, that's more to do with the meta being more prepared for Boros Dragons than Rakdos Dragons (and in part due to Immersturm Predator dodging Vanishing Verse). Izzet Dragons also seems like it could be quite good, but still needs some refinement.
The Second Pillar of the format is Bx Sacrifice, centred around Sanguine Brushstroke. The deck is full of removal and attrition, making any creature deck have to be incredibly aggressive in order to even try and attempt to compete. These decks have an incredible density of 2-for-1's in both card advantage and in removal. Being able to leverage Shambling Ghast either as a removal spell or as ramp alongside something like Rite of Oblivion or Deadly Dispute is incredibly powerful when it lets you clean up an opponent's board with The Meathook Massacre.
The third pillar of the format is Ux Key to the Archive control decks. These decks get access to some of the most powerful cards in the Alchemy card pool between Discover the Formula, Hullbreaker Horror and Lier, Disciple of the Drowned. With Key to the Archive, these decks can change their gameplan on the fly, within reason. From it they can pick a card which goes over the top, or they can choose a card that enables some interaction. These decks have a ton of power, so if they can stabilise against a creature based deck, they can likely win from there.
Beyond those decks, there are a handful of other viable decks, such as Mono-Green Aggro or Rakdos Midrange. However, if you're playing a deck, it should be one of the pillar decks, or one that's able to hold its own against them. As of now, I think the meta is still in flux, and will adapt over time, but there's obviously some very powerful cards that you should always expect to see. Even if other decks can hold up against the pillars for a while, I believe the pillar decks can find a way to adapt to the meta as it changes.
---
What I'd Play
While I don't know how long it will stay this way, I think the Rakdos Midrange deck currently has the tools to deal with the rest of the decks, while the rest of the decks may have trouble answering the deck currently. There are multiple versions of the deck, but I think this version is one which is able to attack enough decks from enough angles that it's both a good deck, and more difficult to answer.
In particular, I think this deck can go through or burn out the sacrifice decks, while being able to get under the dragon decks with its removal. Its toughest matchup is likely to be control, and the sideboard comes with a playset of Duress to help make sure pressure can be applied early without being interrupted by removal.
I want to be clear however: I don't think this is a deck that's actually as good as it's 80% win rate this week suggests, but it can be played in a way that it has a slight edge against most of the biggest decks in the field. That edge is only a small advantage, and the pilot of the deck is going to have to do a lot of work to get it there.