Tournaments
It's the third week of Kamigawa: Neon Dynasty standard, and while there's still a good few tournaments, they're starting to slow down and get a little smaller. Since the start of March, there's been 10 tournaments, though the majority of them are under 50 players total, showing a bit of slow down compared to last week. The three tournaments I want to highlight are the 'GGTOOR MTGA DUEL#8', the 'Stream League #9' and the 'MTG Arena Zone Championship Series'.
Out of the three, the 'GGTOOR MTGA DUEL#8' was the largest tournament with 170 players total. The top 8 of this tournament looks fairly standard, with a mix of Naya Runes, Orzhov Midrange, various control decks and Mono-White Aggro, which took top spot in the tournament. The one deck that does pique my interest is a Selesnya Ramp deck, which is reminiscent of a deck from a while back which played Storm the Festival, Wrenn and Seven and Esika's Chariot which gummed up the ground and made a board opponents simply couldn't push through.
Mono White Aggro
standard
scroll right
-
-
-
-
-
global
48.8

%
[40.4%-57.4%]
-
global
48.8

%
[40.4%-57.4%]
global
44.4

%
[29.5%-60.4%]
-
global
44.4

%
[29.5%-60.4%]
global
41.3

%
[31.1%-52.2%]
-
-
global
41.3

%
[31.1%-52.2%]
-
-
global
66.7

%
[47.8%-81.4%]
-
-
-
-
global
66.7

%
[47.8%-81.4%]
global
34.5

%
[19.9%-52.7%]
-
-
-
global
34.5

%
[19.9%-52.7%]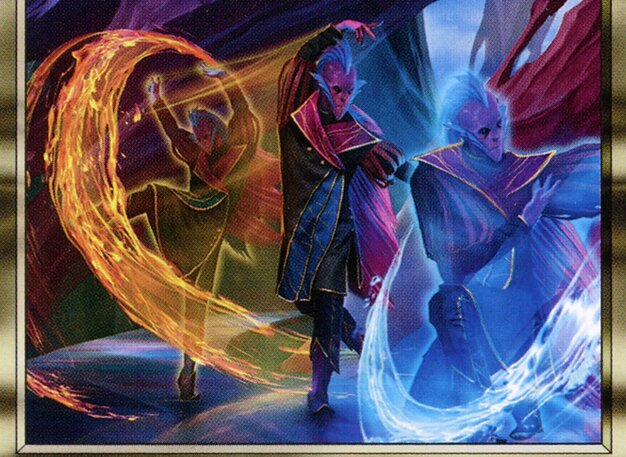 global
39.3

%
[23.6%-57.6%]
-
-
-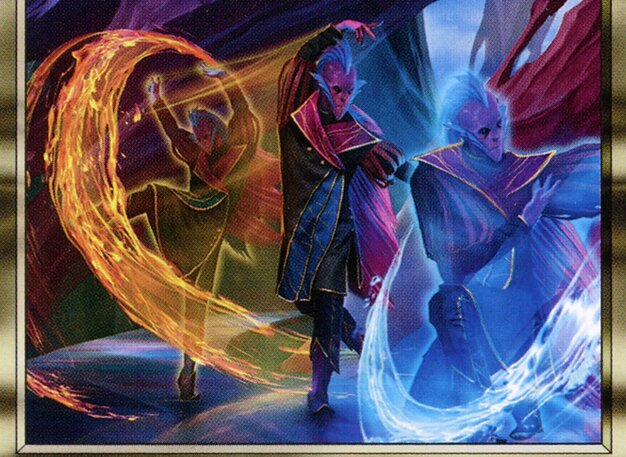 global
39.3

%
[23.6%-57.6%]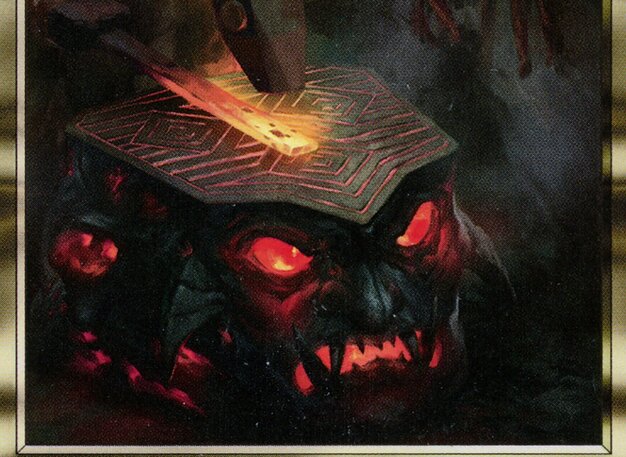 global
55.0

%
[34.2%-74.2%]
-
-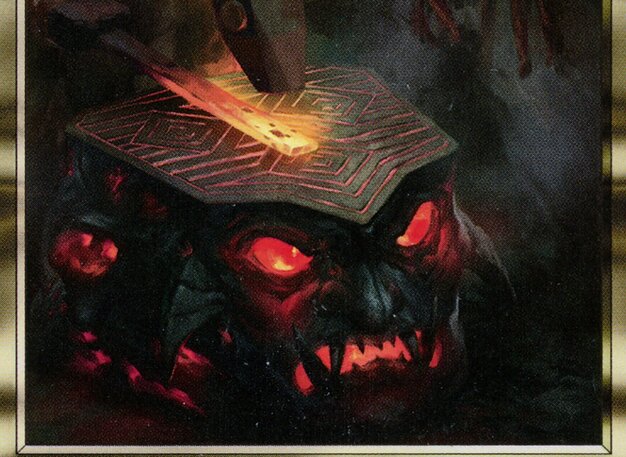 global
55.0

%
[34.2%-74.2%]
global
74.4

%
[58.9%-85.4%]
-
-
-
-
-
-
global
74.4

%
[58.9%-85.4%]
global
69.6

%
[49.1%-84.4%]
-
-
-
-
-
global
69.6

%
[49.1%-84.4%]
global
50.0

%
[29.9%-70.1%]
-
-
-
-
global
50.0

%
[29.9%-70.1%]
global
47.4

%
[27.3%-68.3%]
-
-
-
-
-
-
-
global
47.4

%
[27.3%-68.3%]
---
The next largest was the 'Stream League #9' with 32 players. This tournament's top-8 was mostly made up of Orzhov-based decks and Mono-White aggro. Three of the eight decks were Mono-White Aggro, one was Esper Midrange, and the tournament winner was Orzhov Midrange. The two of the other decks were decks that didn't see much play this week, Izzet Dragons and Dimir Control, but the last one seems completely new: Mardu Midrange. The deck seems wild, so I highly recommend you take a look at it yourself.
scroll right
global
81.8

%
[52.3%-94.9%]
-
-
-
-
-
-
-
-
global
81.8

%
[52.3%-94.9%]
-
-
-
-
global
40.0

%
[11.8%-76.9%]
-
-
-
-
-
-
-
-
-
-
global
40.0

%
[11.8%-76.9%]
global
65.0

%
[43.3%-81.9%]
-
-
global
65.0

%
[43.3%-81.9%]
global
60.0

%
[23.1%-88.2%]
-
-
-
-
-
-
-
-
-
-
global
60.0

%
[23.1%-88.2%]
global
72.7

%
[43.4%-90.3%]
-
-
-
-
-
-
-
-
-
global
72.7

%
[43.4%-90.3%]
global
12.5

%
[2.2%-47.1%]
-
-
-
-
-
-
-
-
global
12.5

%
[2.2%-47.1%]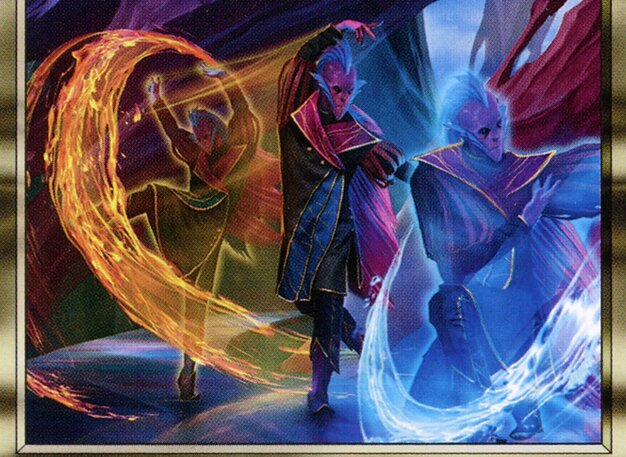 -
-
-
-
-
-
-
-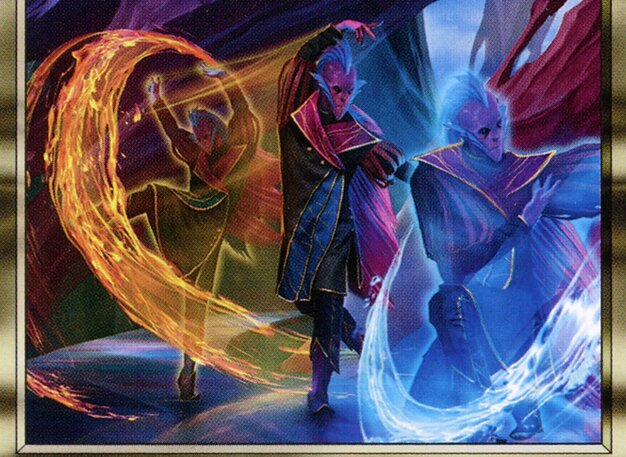 global
60.0

%
[23.1%-88.2%]
-
-
-
-
-
-
-
-
global
60.0

%
[23.1%-88.2%]
global
50.0

%
[23.7%-76.3%]
-
-
-
-
-
-
-
global
50.0

%
[23.7%-76.3%]
-
-
-
-
-
-
-
-
-
global
60.0

%
[23.1%-88.2%]
-
-
-
-
-
-
-
-
-
global
60.0

%
[23.1%-88.2%]
-
-
-
-
-
-
-
---
Finally, is our very own 'MTG Arena Zone Championship Series', with 15 participants. The metagame for this tournament was fairly small, with only 8 different types of decks played and over 50% of the tournament being Naya Runes and Jeskai Combo. The top 8 reflects this with two copies each of Naya Rune, Jeskai Combo, and (as you may have expected) Orzhov Control. The two other decks which made it into the top 8 were Jeskai Control and, the winner of the tournament piloted by Sandydogmtg, Boros Aggro.
scroll right
global
63.6

%
[35.4%-84.8%]
-
-
global
63.6

%
[35.4%-84.8%]
-
-
-
-
global
50.0

%
[25.4%-74.6%]
-
global
50.0

%
[25.4%-74.6%]
-
-
-
global
50.0

%
[25.4%-74.6%]
-
-
-
global
50.0

%
[25.4%-74.6%]
global
40.0

%
[11.8%-76.9%]
-
-
-
global
40.0

%
[11.8%-76.9%]
---
Biggest Deck(s)
| | | | |
| --- | --- | --- | --- |
| Deck | NEO – Week 3 | NEO – Week 2 | NEO – Week 1 |
| Orzhov Control | 12.82% | 6.24% | 5.26% |
| Naya Runes | 10.62% | 8.21% | – – – |
| Mono-White Aggro | 8.42% | 3.94% | 4.82% |
| Jeskai Combo | 7.69% | 6.73% | – – – |
| Orzhov Midrange | 6.59% | 2.96% | 13.30% |
| Jeskai Control | 5.13% | 3.78% | 9.94% |
| Mono-Green Aggro | 4.40% | – – – | – – – |
| Azorius Control | 4.03% | 3.28% | 5.41% |
| Esper Midrange | 4.03% | 8.05% | 5.70% |

So firstly, this week's top-8 most played has 9 decks in it, since Azorius Control and Esper Midrange are both tied with the same metagame share of 4%. That's about where Azorius has been for the last two weeks, but for Esper Midrange that's about half of the share it had last week, showing it's falling from favour. One other interesting change near the bottom of the list is Mono-Green Aggro. Mono-Green hasn't been very popular over the past two weeks, but it has seen some fringe play – and some amount of success.
The four most popular decks have all increased their shares in the metagame, albeit not all of them I had expected to do so. Firstly, and in my mind most expectedly, is Orzhov Control. The deck has good matchups and did very well last week, and is a proven deck. Secondly is Jeskai Combo, a deck which is much newer but is doing well, so got picked up more. The third deck which I expected to see more of is Mono-White Aggro, which is still very strong and can go under many of the decks. The one deck I didn't expect to get more popular was Naya Runes. The deck saw about 2.5% more play, which I hadn't expected. The deck isn't bad per se, but it's results last week were middling. Also, it's the deck I expected people to come most prepared for, so I expected less people to bring it to tournaments this week.
With all that said, things seem to be moving more towards an "equilibrium" of sorts. Last week's top 8 decks ended up making up less than 50% of the metagame, but this week's 8 most played decks make up around 60% of the metagame. A big force in that change are the Orzhov decks. While only the 5th most popular, Orzhov Midrange also saw its share rise this week after a pretty large dip last week. Both Orzhov Sacrifice decks currently make up about 20% of the metagame, and if you include Esper Midrange, just under 25% of the total metagame.
---
Mono-White Aggro
best against
worst against
Mono-White Aggro has, again, had a very good week. While not as good as last week's 63.0% winrate, it still boasts an impressive average winrate of 58.5%. It's performing well against a good number of decks, and of note, has a 50% winrate against both Esper Midrange (4 matches) and Orzhov Midrange (12 matches), showing it can put up a fight against the Orzhov decks which are trying to slow it down.
However, Mono-White does have some tough matchups in Azorius Control and Dimir Control. Against Dimire control it only has a 40% winrate (5 matches), and an even worse 33% winrate against Azorius Control (3 matches). One other deck it struggled with this week, which is much unlike last week, is Boros Aggro. Against Boros Aggro, Mono-White had a 40% winrate (5 matches). While I feel confident that the deck holds its own against the Orzhov decks and struggles against the Control decks, I'm less sure how much faith I put into its Boros matchup. A big part of that is I'm not sure that the matchup is hugely different, as the Boros deck is incredibly similar to the Mono-White deck. However, it's something I want to keep an eye on over the next few weeks as more and more matches get played.
---
Naya Runes
best against
worst against
While it's no longer the most popular deck of the week, Naya Runes was the second most popular deck this week. Even though it fell to the second most popular deck, it's more popular than it was last week – something I didn't expect. Last week it was only at around 8% of the metagame, and this week it makes up over 10% of it. A large part of the reason I expected the deck to be less popular this week is that it's win rate last week was pretty average, at only 51.9%. Aside from that, I expected that more decks would come ready for the deck, and given this week it had an even worse winrate of 49.5%, I feel pretty vindicated about that.
While I think the deck is still reasonably good, I'm not sure it's the best thing you can be doing. The deck is capable of fast starts and explosive turns, but it can also have its plan dismantled more easily than most other decks in standard right now. I think the deck may also be better than the stats give it credit for, as some people may be playing it more like an aggro deck when it should be played more like a combo deck, but even still I don't think that's reason enough to forgive this week's performance.
Despite my thoughts, the deck does have one great thing going for it: it's great against the Orzhov decks. This week it had a 64.7% winrate against Orzhov Control (17 matches) and a 66.7% winrate against Orzhov Midrange (6 matches), both of which are great records. Those matchups, paired with the popularity of the Orzhov decks, do a lot for Naya Rune's overall winrate. I'm not sure how I feel about the Naya Runes in general, but considering Orzhov is the most popular deck, it may be a good meta call some time in the future.
---
Jeskai Combo
best against
worst against
Jeskai Combo is another deck which has struggled this week. While it did fairly well last week, this week it's winrate has dropped to a perilously low 45.5%. Across the matchups, there's plenty where only one match was played, so even the overall results I'm taking the results with a grain of salt. However, there's two matchups with plenty of data, one good, and one very bad.
I can say with confidence that Jeskai Combo has a good matchup against Naya Runes, with a 58.3% winrate (12 matches). This makes sense to me, as the deck has many of the control tools that Izzet tends to play, so it can interact with the key pieces that the Runes deck presents. As well, both the bounce and removal are particularly strong in response to a Rune being cast, letting the deck get more tempo on top of what a removal spell would normally grant. As well, the deck can close out the game in one fell swoop, which the Runes deck doesn't have a particularly good way to stop.
The bad matchup however, makes me worry about the future of the deck. Jeskai Combo only has a 30.8% winrate against Orzhov Control (13 matches). I'm not as confident in this take, but I imagine that a large part of that has to due with Jeksai's interaction quite as well. Where a well-timed removal spell is particularly effective against Runes, in most Orzhov decks the creatures are fodder, meant to be sacrificed. As such, while killing them does arguably slow down the Orzhov deck, it slows down the Jeskai deck more, making it a bad trade of resources. As well, the Orzhov decks come equipped with better interaction for the Jeskai Combo's big turns, making it harder for the deck to close the game.
---
Meta Predictions
As I mentioned earlier in the article the 8 most popular decks this week make up 60% of the metagame. Last week, they made up less than 50% of it, which shows just how much the meta has started to focus in the course of a week. I think that trend is going to continue for the next week or two, as people start gravitating to the more proven decks, and the decks which have been struggling get played less and less. We may start seeing some more "rock-paper-scissors" style matchups, possibly as early as next week.
With that said, I think there's still room for some exploration in the format. Last week I mentioned I'd expect Rakdos Tokens to see more play, and while I wasn't right in that, I do think the deck has potential. In the end it may not prove to be good enough to compete against the best decks of the format, but I don't quite think it's had its day in the sun just yet. With that said, if you're bringing a new brew to a tournament it has to be both strong and resilient, since it'll face off against incredibly efficient aggro decks in Mono-White and Boros Aggro and grindy decks in Orzhov and Esper.
Conversely, I was right about Jeskai Combo seeing more play, but after how it fared this week, I suspect it'll begin to drop in share pretty quickly as well. I'd expect it to dip down to Esper Midrange levels of play, if not almost completely fall off like Izzet Dragons did. Mono-White Aggro also did see more play this week, and honestly, did better than I expected it to. I said last week that other decks would come prepared for it, and after two good weeks in a row, I think it'll see even more resistance next week.
Overall, the format still has a decent amount of diversity, but I suspect that it's going to get less and less diverse over the next two or three weeks. Honestly, the format's most popular decks ate away at the fringe decks faster than I would have thought this week, making up 10% more of the metagame than last week. That speed is a little frightening, especially when you factor in that many of the tournaments were smaller, and smaller tournaments tend to introduce some more fringe decks into the mix than average.
---
What I'd Play
Despite doing somewhat worse this week, I do still think that Orzhov Midrange is likely one of the better decks in the format. However, I also think that Mono-White Aggro is another solid contender for best deck too. Between the two, I'd suggest playing whichever you're more comfortable with. If you want a list for Orzhov Midrange, I put one in last week's article. So, this week, I'll highlight Mono-White Aggro instead.
As I've mentioned before, Mono-White Aggro doesn't just apply a huge amount of pressure quickly, it also has some of the best disruptive elements in Standard. Between Thalia, Guardian of Thraben, Elite Spellbinder and Reidane, God of the Worthy the deck has plenty of opportunity to tax and disrupt the opponent's game plan while also presenting a threat. Similarly, the deck also packs ample creature-based removal in Skyclave Apparition, Brutal Cathar and Hopeful Initiate.
However, this deck has two big differences from the more recent version of Mono-White Aggro I've seen. Firstly is the inclusion of two Valorous Stance in the mainboard. While this card was good against the many decks that were playing Goldspan Dragon, I think it helps the deck shore up it's game against Naya Runes a bit more, letting it take care of a large lifelinker before it connects. The other addition which I really like is the inclusion of Crawling Barrens.
One issue that Mono-White Aggro has is that it doesn't have great ways to refill it's hand once it's played everything onto the board, so it relies on mana sinks like Usher of the Fallen or Cave of the Frost Dragon to make sure it can use it's mana without cards in hand. However, the best mana-sink in Faceless Haven was banned from standard a while back, and the deck certainly feels it. While Cave of the Frost Dragon is a fairly large flyer, it effectively requires 6 lands in order to attack. It can also be easily blocked by a Goldspan Dragon. While it may take more time, the fact that Crawling Barrens can grow (even if it taps itself) helps mitigate that problem, and offers another way to use mana for the deck.


Mono White Aggro
standard