Tournaments
Kamigawa: Neon Dynasty is out, and with it a bunch of cool new cards. The set brings a bunch of new Ninjas, Artifacts, and Enchantments – along with some powerful planeswalkers. There were several tournaments this weekend, and the biggest – one of the biggest in a while – was 'Crokeyz Kamigawa: Neon Dynasty Tournament', with 585 players. The top deck of this tournament is a bit of a new spin on the Orzhov Sacrifice decks that were popular before the set release. Rather than being all in on sacrifice, the deck leans into blue for Malevolent Hermit and Kaito Shizuki.
scroll right
global
57.4

%
[48.7%-65.6%]
-
global
57.4

%
[48.7%-65.6%]
-
global
50.5

%
[43.8%-57.2%]
-
global
50.5

%
[43.8%-57.2%]
global
57.0

%
[46.4%-66.9%]
-
global
57.0

%
[46.4%-66.9%]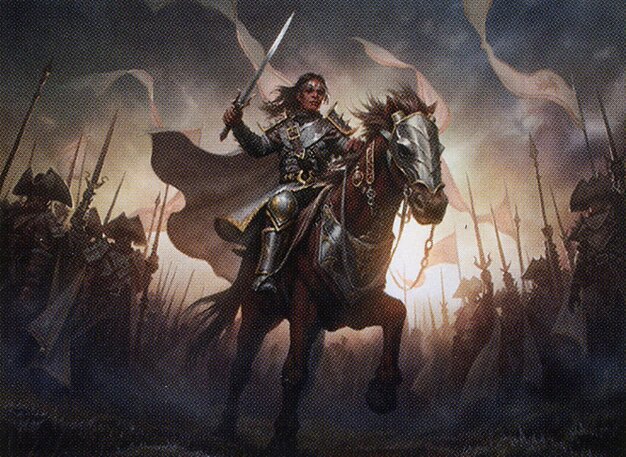 global
48.2

%
[37.9%-58.7%]
-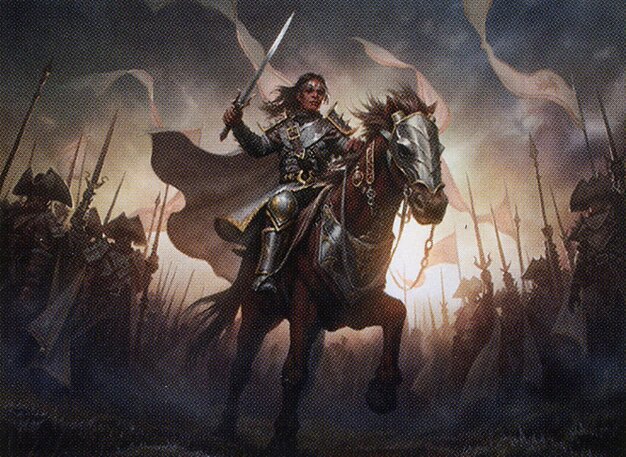 global
48.2

%
[37.9%-58.7%]
global
48.9

%
[38.7%-59.1%]
-
global
48.9

%
[38.7%-59.1%]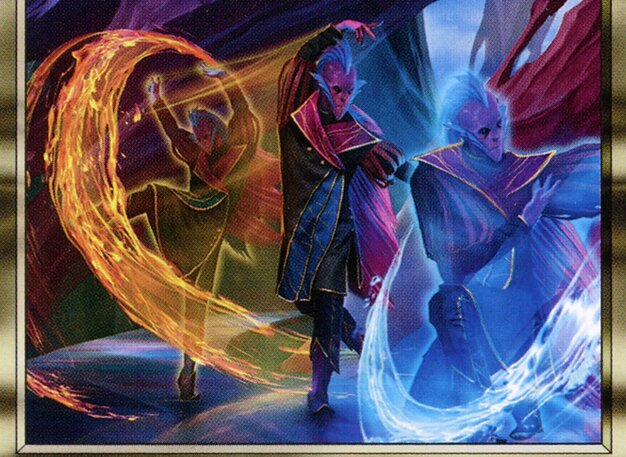 global
46.2

%
[38.2%-54.3%]
-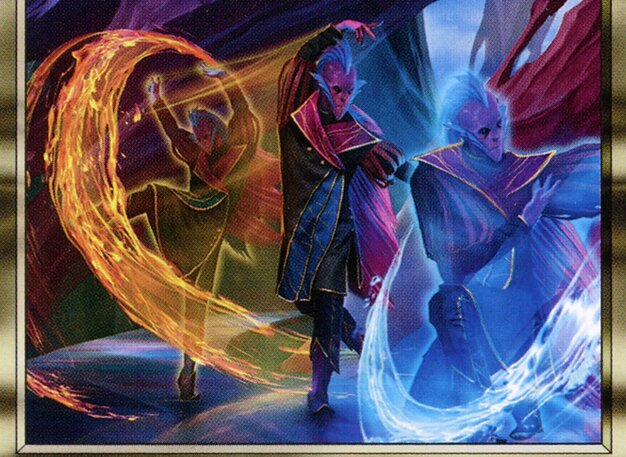 global
46.2

%
[38.2%-54.3%]
-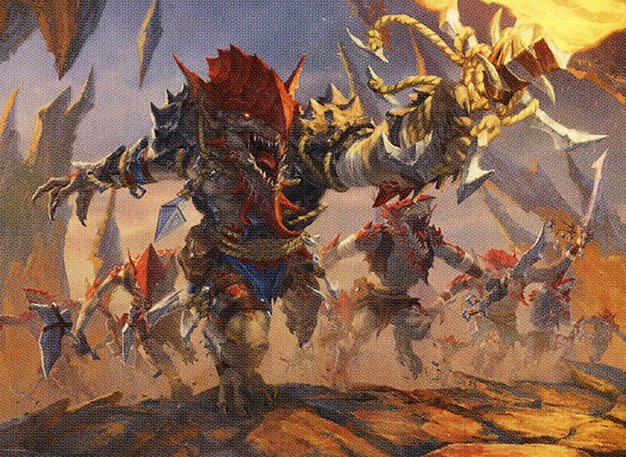 global
45.6

%
[34.3%-57.3%]
-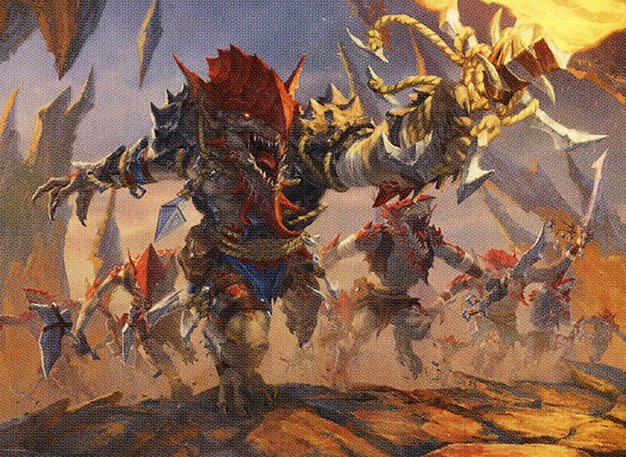 global
45.6

%
[34.3%-57.3%]
global
47.1

%
[35.7%-58.8%]
-
global
47.1

%
[35.7%-58.8%]
One other tournament I want to point out this weekend is the Hooglandia Open. It had 93 players, and while it was an alchemy tournament, a new brew took the top spot. That deck is Naya Runes, which (aside from the Forsaken Crossroads) is standard playable. Playing a bunch of new enchantment matters cards plus the runes from Kaldheim, it reminds me of a "spellslinger" deck more than anything else.
scroll right
global
74.1

%
[55.3%-86.8%]
-
-
-
-
global
74.1

%
[55.3%-86.8%]
global
53.8

%
[43.7%-63.7%]
-
global
53.8

%
[43.7%-63.7%]
global
55.6

%
[37.3%-72.4%]
-
-
-
-
global
55.6

%
[37.3%-72.4%]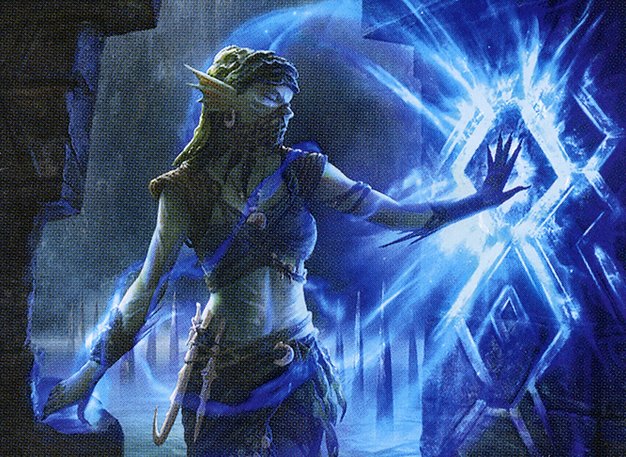 global
23.8

%
[10.6%-45.1%]
-
-
-
-
-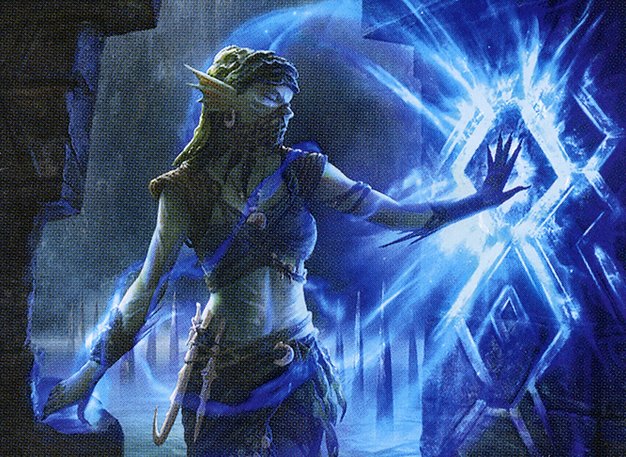 global
23.8

%
[10.6%-45.1%]
global
50.0

%
[29.9%-70.1%]
-
-
-
-
-
-
global
50.0

%
[29.9%-70.1%]
global
63.6

%
[35.4%-84.8%]
-
-
-
-
-
-
-
global
63.6

%
[35.4%-84.8%]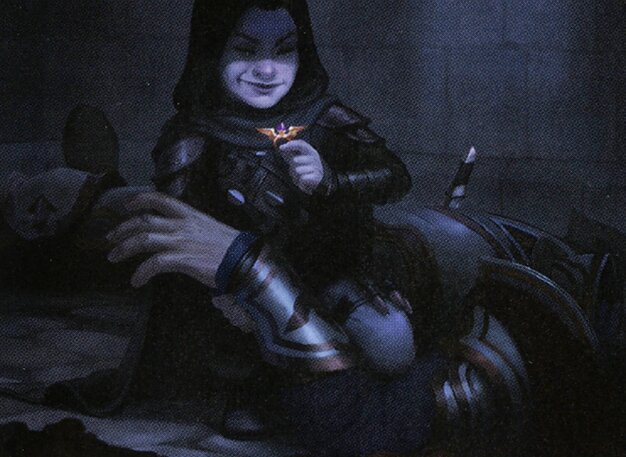 -
-
-
-
-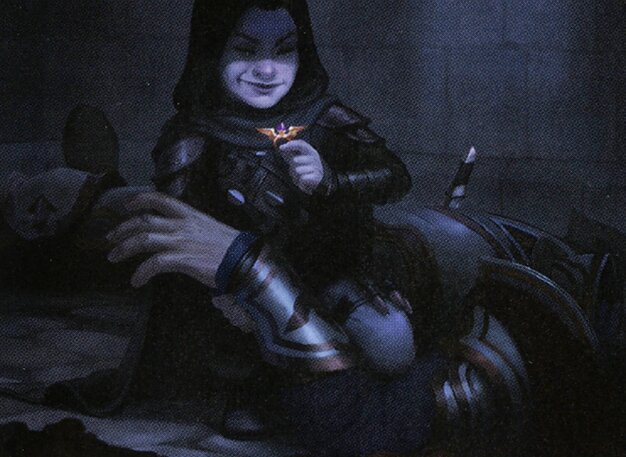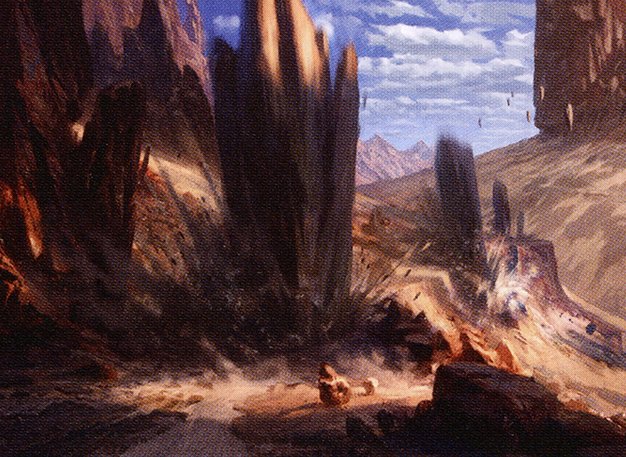 global
60.0

%
[31.3%-83.2%]
-
-
-
-
-
-
-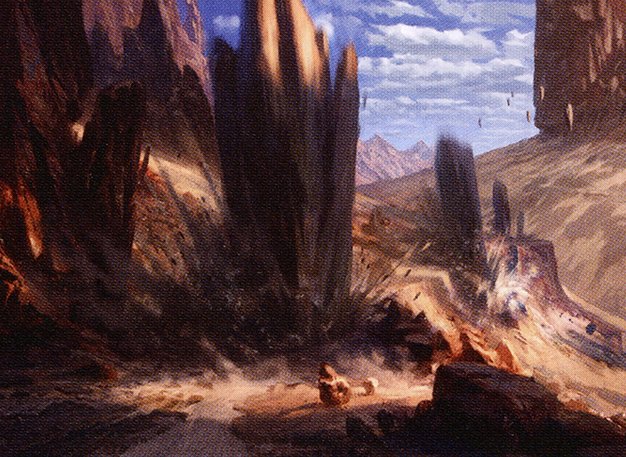 global
60.0

%
[31.3%-83.2%]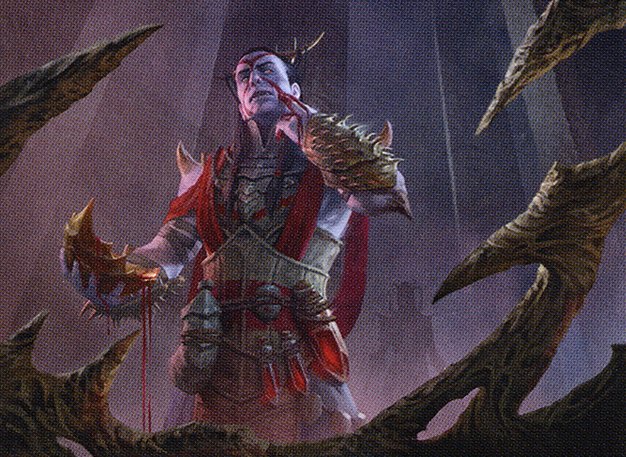 global
60.0

%
[31.3%-83.2%]
-
-
-
-
-
-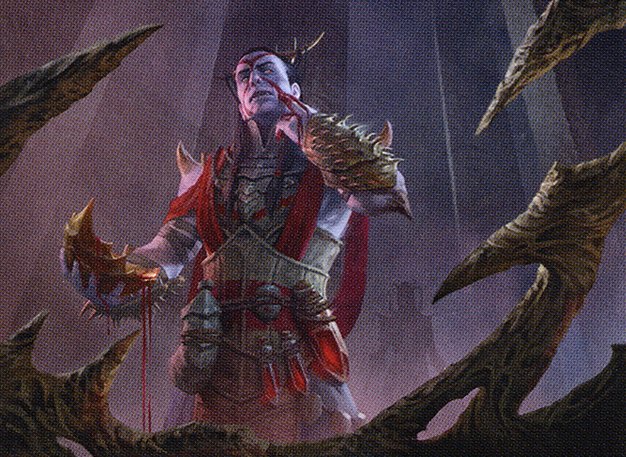 global
60.0

%
[31.3%-83.2%]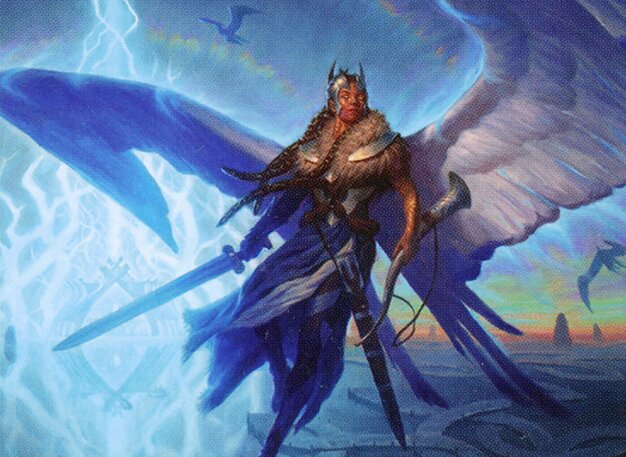 -
-
-
-
-
-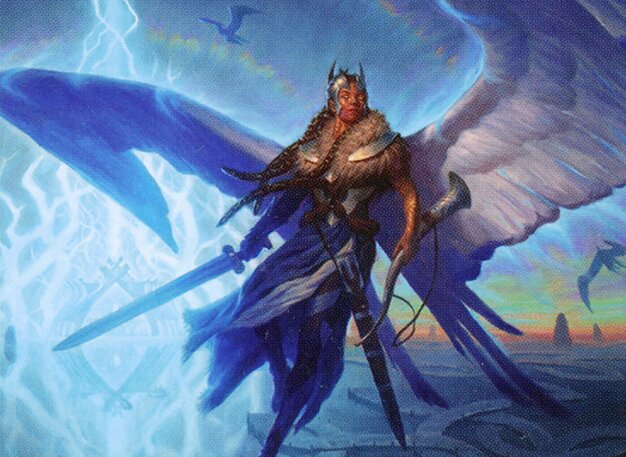 global
66.7

%
[39.1%-86.2%]
-
-
-
-
-
-
global
66.7

%
[39.1%-86.2%]
Biggest Deck(s)
| | |
| --- | --- |
| Deck | NEO – Week 1 |
| Orzhov Midrange | 13.30% |
| Jeskai Control | 9.94% |
| Esper Midrange | 5.70% |
| Azorius Control | 5.41% |
| Orzhov Control | 5.26% |
| Mono-White Aggro | 4.82% |
| Izzet Dragons | 4.82% |
| Izzet Control | 4.39% |
Despite being a new format, and there being some cool new brews, a lot of familiar faces still exist in Kamigawa Standard. The most popular deck this week was Orzhov Midrange (or Orzhov Sacrifice as I like to call it), which may look familiar to those of you who follow my Alchemy articles. As well, even with Alrund's Epiphany banned, Izzet Dragons and Izzet Control are still a healthy portion of the metagame.
Unlike those decks, Jeskai Control was a more fringe deck in VOW, but makes it on the list here. However, it looks very different from its previous version thanks to new Kamigawa cards.
Finally, other decks in the format have definitely waned in popularity. While Mono-White is one of the top 8 most played decks, the previously popular Mono-Green doesn't even make the list.
Orzhov Midrange/Control
best against
worst against
As I mentioned previously, Orzhov Midrange/Control are still here, and they're still doing well. Honestly, the line between these decks is starting to blur a little bit, but the defining difference is the midrange version plays more creatures to chip away faster, while the control decks tend to come with more wraths and recursion to prolong the game
In the case of both the decks, the centrepiece is The Meathook Massacre. It helps keep aggressive decks at bay by taking out small creatures, and then sits around and drains the opponent. Even against control it's not dead, as it can be cast just to start pressuring the life total of the control decks.
From here the decks tend to play plenty of small value creatures or token generators like Eyetwitch, Shambling Ghast and Wedding Announcement. The decks tend to use these creatures to further themselves in the games using Deadly Dispute to generate mana and cards, while Rite of Oblivion helps deal with troublesome permanents. As well the decks play some of the best cards in white and black, with Vanishing Verse being one of the most efficient removal spells in the format and powerful Planeswalkers like Lolth, Spider Queen.
Jeskai Control
best against
worst against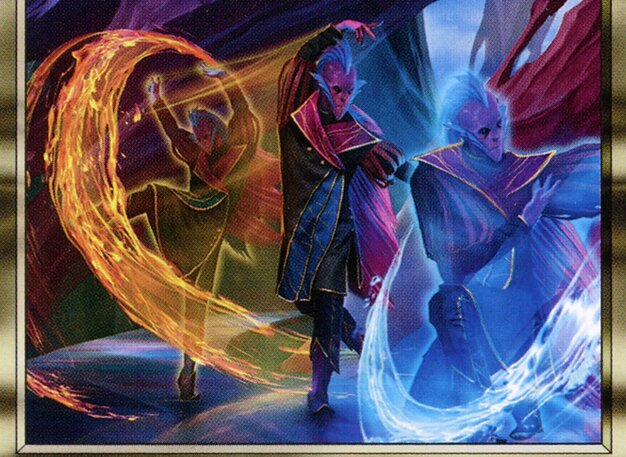 This deck has been completely revitalised by one of the more unique rares in the set: Hinata, Dawn-Crowned. This card is incredibly powerful if it sticks, as it's taxing ability helps protect itself, and the discount is incredibly strong with the tools that Jeskai has.
Naturally, one of the best spells cast off the back of Hinata, Dawn-Crowned is Magma Opus. With a 3 mana discount, at minimum, you can cast Opus the turn after Hinata resolves, which can let you stifle your opponent's mana, draw cards, and develop the board. As well, as you target more things, the spell gets even cheaper, so you can effectively "pay 1 life" to bring the cost down further. One other key thing to keep in mind is that the majority of counterspells target, which means Negate and Jwari Disruption only cost a single blue mana, while your opponent's end up costing 3 mana total.
Esper Midrange
best against
worst against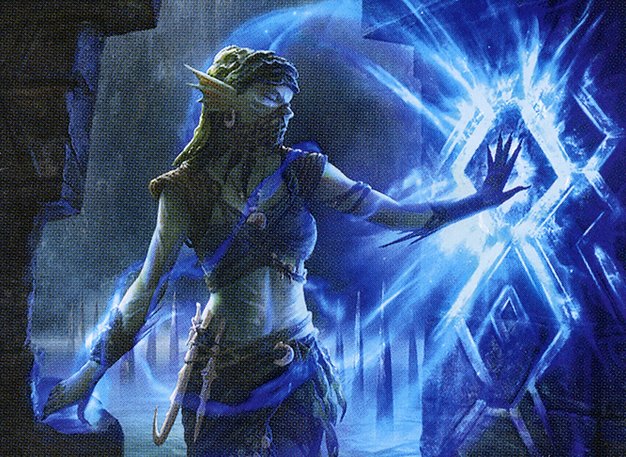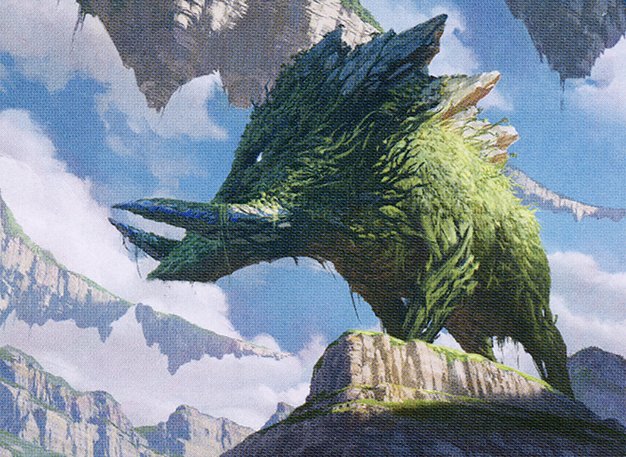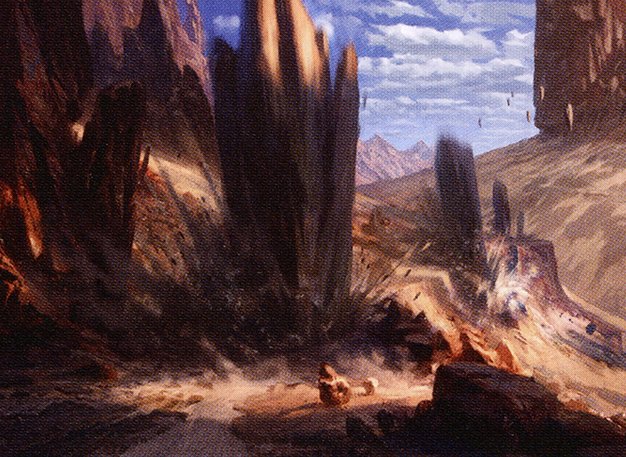 The Esper Midrange deck feels like a cross between the Orzhov Midrange deck and a blue tempo deck. The deck still has the main game-plan of attrition through The Meathook Massacre, sacrifice fodder and sacrifice outlets, but dips into blue for some cards. The two big adds are Kaito Shizuki and Malevolent Hermit.
Malevolent Hermit has proven to be an incredibly powerful card in the right metagame, and the current metagame may be a place for it to shine. With many decks being control or playing heavy hitting non-creature spells, Malevolent Hermit helps slow those decks down. As well, the deck plays a fairly high number of non-creature which it's backside helps push through countermagic.
Kaito Shizuki is an interesting addition to the deck, but I think it's a surprisingly good one. The mirrors between Orzhov decks tended to revolve around card advantage and Kaito Shizuki does a lot to help on that front. His +1 is a mini Chart a Course, which in a deck full of tokens you want to die, isn't difficult to enable. As well, he can make tokens, which while are somewhat expensive to produce, can help push through a stall or maintain an advantage.
Azorius Control
best against
worst against
With Kamigawa Azorius has got some cool new toys for control. Between The Wandering Emperor, March of Otherworldly Light, Farewell, Otawara, Soaring City and Eiganjo, Seat of the Empire, there are plenty of upgrades and tweaks to be made to the classic control shell.
Since this is true, there are plenty of versions of the builds floating around, but most of the old cards you'd expect to see are there. Hullbreaker Horror is still a beast of a card and a must-include in any control deck, while Doomskar is still a great way to stave off early aggression. Jwari Disruption, Saw it Coming and Memory Deluge are all still played as well, being a solid backbone to the "draw-go" style of control Azorius is known for.
Mono-White Aggro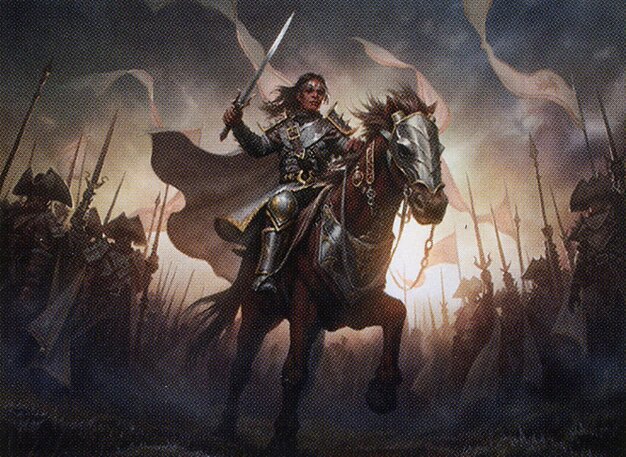 best against
worst against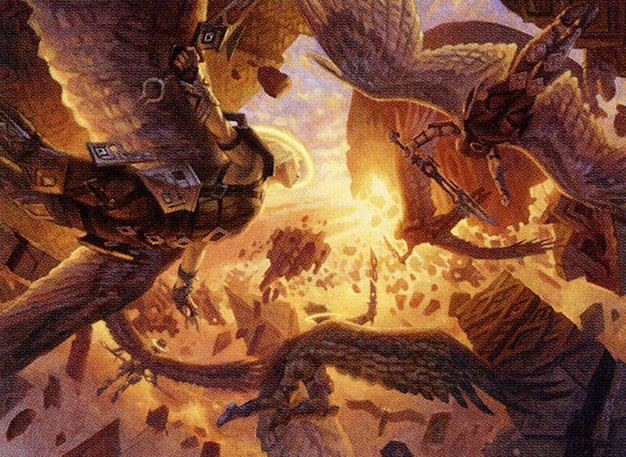 Mono-White Aggro hasn't changed much from it's previous iteration. Many of the cheap white creatures in Kamigawa are more value oriented than aggressive, which means that not much changes with the creatures in the deck. The deck still plays plenty of aggressive creatures which also tax and interact with the opponent, like Thalia, Guardian of Thraben, Elite Spellbinder and Brutal Cathar.
Like Azorius, Mono-White is interested in The Wandering Emperor, as a card that plays well offensively as well as defensively, and helps the deck keep gaining value once it's exhausted it's hand. Another small upgrade for the deck is Eiganjo, Seat of the Empire, which while small is pretty significant. Having a land which can be used like a spell is big in a deck that doesn't have much control over it's draws. As well, with decks often playing Thalia, Guardian of Thraben and Adeline, Resplendent Cathar it's one of the few decks where the cost will be reduced.
Izzet Dragons
best against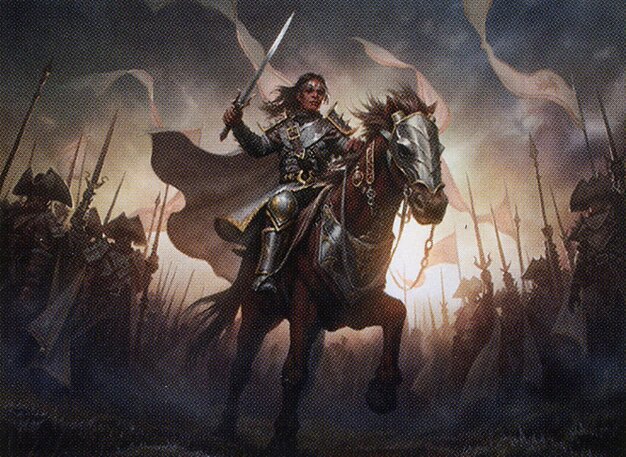 worst against
Izzet Dragons isn't a particularly new deck, but is one that fell out of favour in previous standard for the more 'go-over-the-top' Izzet Turns. Now, it makes its return with a new Mythic Dragon from Kamigawa: Atsushi, the Blazing Sky. This card is another good efficient threat, being a 4/4 flying trample for 4. As well, when it dies, you can either 'impulse' two cards off the top of your library or make three treasures.
Naturally, being an Izzet deck, you have the standard suite of Fading Hope, Abrade and Expressive Iteration. As well, being a dragon deck, plays the ever-present Goldspan Dragon along with Dragon's Fire for more efficient removal. The deck also leans further into the dragons and spells theme with Smoldering Egg, which is a threat that control and aggro both have to deal with.
Izzet Control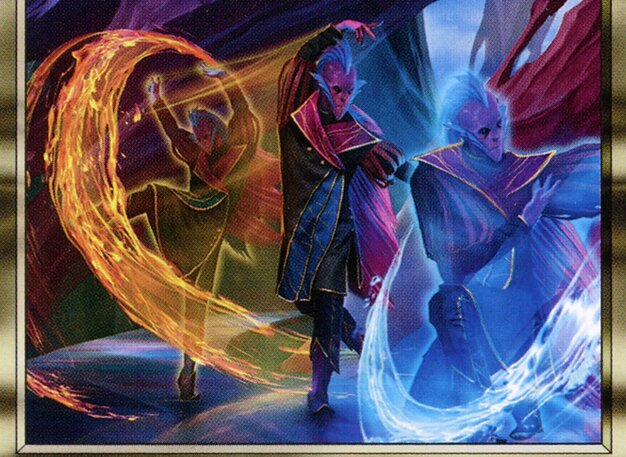 best against
worst against
Izzet Control is a close sibling to Izzet Dragons. It too plays the standard suite of Fading Hope, Abrade and Expressive Iteration, which is one of Izzet's biggest draws. These cards, among others, are likely the best suite of interaction in the format, especially when backed up by wraths and counterspells.
Wraths and counter spells are exactly where this deck diverges from Izzet Dragons. Rather than try and be aggressive and close the game, it sits back using Burn Down the House to clean up large boards and Memory Deluge and Unexpected Windfall to see more cards to try and stay ahead. Then, it uses Goldspan Dragon and Hullbreaker Horror to try and lock out games.
Naya Runes
best against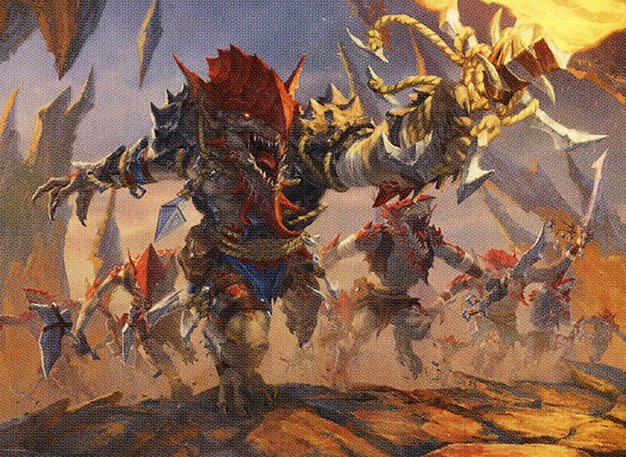 worst against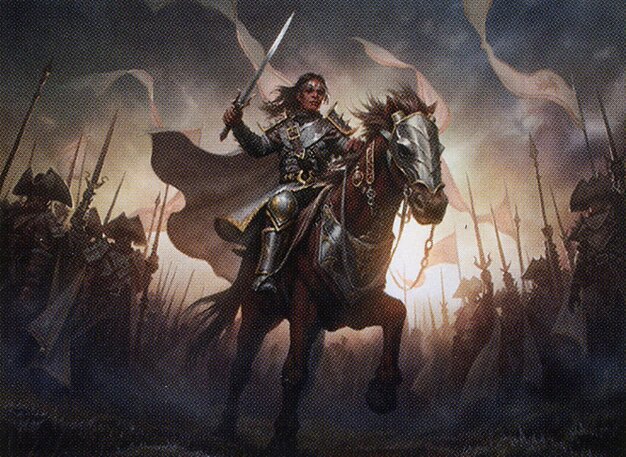 While not one of the top 8 of the most played decks, I want to mention this deck for two reasons. Firstly, it's a brand new deck made possible in large part thanks to new Kamigawa cards. Secondly, the deck did incredibly well over the weekend boasting the highest winrate out of the decks.
To me, the deck is absolutely wild. It takes a bunch of mediocre cards, jams them together and makes something great out of it. The big thing the deck does is stack runes on top of runes on top of runes. I can't blame you if you don't know what I mean when I say 'rune', but I'm talking about these uncommons from Kaldheim: Rune of Sustenance, Rune of Speed, and Rune of Might. On their own, they aren't so great, but with Runeforge Champion they become cheaper and easier to cast. Even at this point that may not be very impressive, but with the addition of Jukai Naturalist they become free spells. Add in Generous Visitor or Kami of Transience and each time you cast a spell you buff your creatures even further. In the right situation this can kill the opponent out of nowhere.
Meta Predictions
At the start of a format it's hard to tell exactly where things will go. However, there's a few things I feel strongly about. Firstly is that Orzhov is still a driving force in the metagame. There aren't any cards printed that absolutely make the deck collapse in on itself, so I think it'll continue to be played. It will also continue to be good, as its performance this week shows. If that's the case, that means that any creature-based deck is going to have to be incredibly quick in order to get under the deck effectively. Secondly, and similarly, is that I don't think the release of Kamigawa has made Izzet directly worse either. Its suite of cards is still incredibly strong, with good interaction, ramp and card advantage. It also has one of the best late-game cards in Hullbreaker Horror which is still the gold-standard of control finishers.
Since I don't believe there's any new cards that are good enough to directly target the best decks of last standard, that means that the new decks need to be able to rise to beat them. I do think that's possible, with one of the breakout decks being Jeskai Control starring Hinata, Dawn-Crowned. I think the deck is likely to perform well enough, but may end up being too fragile since it's fairly focused on one card. Similar can be said of Naya Runes – if left unchecked it will be good, but I can see other decks coming more prepared for it. I also think with some of the new white cards that Azorius control has a chance to see play again, but I'm not 100% convinced that white pairs better with blue than red does right now.
If there's one thing that I do have hope for, it's that the meta will continue to stay diverse going forward. Many of the decks that are popular feel a little unpolished, and as they get refined should become better. Even as they get better, they're different enough from each other that I think they shouldn't converge into one standard shell with a few different flavours. If the decks are strong enough, that means we'll see additional archetypes in the metagame, which should make things a bit more diverse. If not, then it's likely Standard will look pretty similar to how it has for a while.
What I'd Play
While I'm not sure how long this deck will be able to compete, I think if there's a time to play it it's now. Part of the reason I'm recommending the deck is because it can be incredibly explosive with the right draw. The other part is that the deck is mostly made up of uncommons (or 25 cents cards in paper), so if the deck falls out of favour as the format evolves over the next week or two, it's a small loss. Also, the idea of spell-slinging Runes has me grinning as hard as Gates being good did.
I've chosen this particular version as I think the inclusion of Kami of Transience is a good one. Considering how quickly the deck can churn through enchantments, it gets big very quickly. Additionally, unless it's exiled, it's able to come back to hand multiple times which means that you're always likely to have a threat on board. Kami of Transience also makes it so that you're a little more able to spread out your threats among multiple creatures, as this will grow alongside whatever other creature it is you're enchanting. It naturally having trample also makes it a good target to put everything on it if you're confident your opponent doesn't have a way to interact, letting you close the game with surprising speed.
Lands (23)
Creatures (14)
Enchantments (23)
60 cards
15 cards