Tournaments
We're now into week 3 of VOW standard, and this weekend had some larger tournaments to take a look at. Out of the 5 tournaments this weekend, 3 had more than 100 players and, as per usual, the Red Bull Untapped tournament was the biggest of the bunch. This week's Untapped tournament had 707 players. The top 8 for this tournament was made up of Mono-White, Mono-Green, Izzet decks, and a singular Dimir Control.
---
One of the other large tournaments this weekend was 日本選手権2021 season3本戦 (the Japan Championship, if Google translate hasn't done me wrong), with 128 players. The top 8 of this tournament has the decks you'd expect to see – with one exception. An Orzhov Tempo deck made top 8, which is an aggressive leaning deck playing some cards that I can't say I've seen play before. Firstly is Silverquill Silencer, which seems right at home in an aggressive deck, and Wedding Announcement, a delayed anthem for your board which can also help refill your hand.
---
The last large tournament this weekend was one of the Latam Series tournaments, with 110 players. The top 8 of this tournament mostly has the decks you'd expect to see, plus two Orhzov decks and a Grixis Turns (which is mostly Izzet turns splashing for The Meathook Massacre). One version of the Orzhov deck does something really interesting: it plays a playset of Test of Talents in the sideboard, along with a single Snow-Covered Island. With the deck having Environmental Sciences and its suite of 'Learn' creatures it hopes to easily find its blue through those cards.
---
Biggest Deck(s)
Going from a while back, we can see the meta start to shift again. One thing to clarify is that Izzet Turns has two numbers. 6.79% is for decks marked 'Izzet Turns', and the 14.43% are decks marked 'Izzet Control'. These decks are incredibly similar as some play more into the card Alrund's Epiphany, while others play more into the Hullbreaker Horror. Together they make up 21.22% of the meta, which is a huge uptick from the start of the format, with an increase just shy of 8%.
In contrast, Mono-Green's presence has dwindled considerably. At the end of MID it was one of, if not the, most popular deck. Now it has less than half the presence it did. With that said, the deck is still good and does make it into top 8's, but the rest of the field has definitely come more ready for the deck. In contrast, Mono-White aggro is the most popular deck of the format now, and has been gaining a ground with each week. However, I'm not sure how much longer it'll continue to grow, with the meta starting to shift.
Finally, Orzhov Midrange has been gaining some traction as well. The deck simply didn't exist in MID standard, and wasn't in the 8 most played decks at the start of the VOW Standard. This week however, it's the 6th most played deck in the Untapped tournament. I mentioned a little bit about the deck in last week's article here:
---
Izzet Control
best against
worst against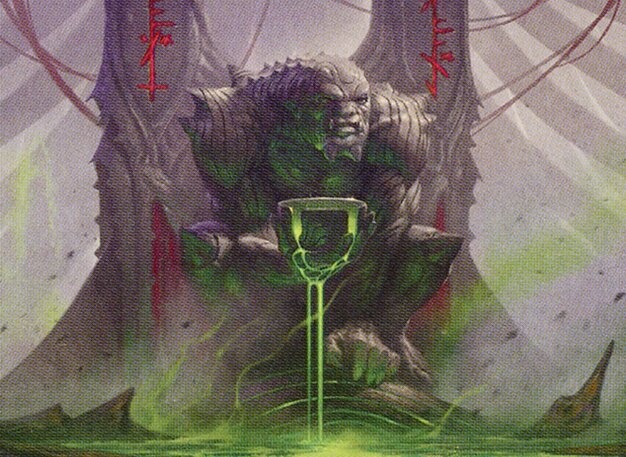 I think Izzet Control is the deck to beat. It's something like a sibling or evolution of Izzet Turns, and I consider it to be the better version. While the deck often plays Alrund's Epiphany, the big card that defines the deck is Hullbreaker Horror. This card is the control finisher that most decks dream of: A big body that's difficult to interact with; it helps handle your opponent's onboard creatures; and it bounces their spells on the stack. You can see just how powerful the card is by comparing winrates of decks with it in the main against decks without it.
I consider Hullbreaker Horror to be an inclusion in any good control deck, as without some sort of 'destroy' or 'exile' removal to point at it as soon as it hits the board, it's never leaving the field. Izzet decks can only hope to bounce it, since their alternative is using two or three burn spells to kill it – an obvious disaster waiting to happen. Similarly, a wrath can kill the creature, but is expensive enough that after untapping, the wrath shoudn't ever be able to resolve. So, in addition to the lynchpin of control decks in a solid control shell, Izzet Control still gets to play Alrund's Epiphany, letting it go over all the other control decks – just as it used to.
The deck still can be a little slow to start, so one of the best ways to beat it is to play an aggro deck and go under it, but that still isn't easy to do. With plenty of cheap bounce and burn, Izzet control can do a pretty good job at buying time to deploy its bigger threats. As well, the deck can trim down it's curve a lot by using its sideboard. It can bring in cheap and powerful creatures in Smoldering Egg, and cheap sweepers in Cinderclasm. So, between it being favoured in the control matchups and having a reasonable plan against the aggro decks, I think this deck will be the deck to define the format, even more than Izzet Turns was.
---
Orzhov Midrange
best against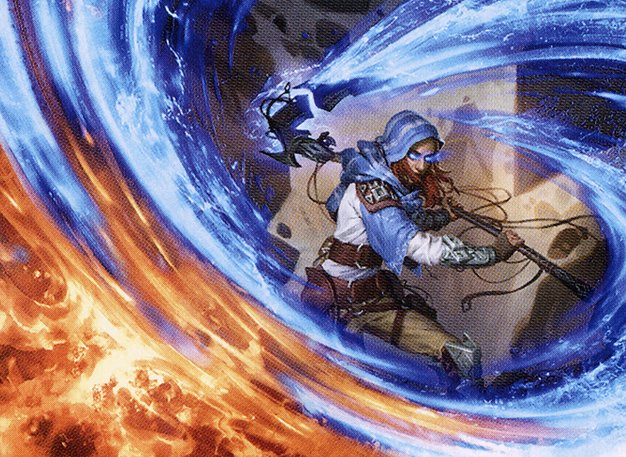 worst against
Orzhov Midrange is a deck that's gaining popularity, and I can understand why. While it's called Midrange, it leans more into the control side than the aggro side, with sweepers like Blood on the Snow and The Meathook Massacre. It also plays plenty of small value creatures like Eyetwitch, Shambling Ghast and Professor of Symbology, which can chip in for damage or hold off opposing aggro decks. One of its strongest cards is Edgar, Charmed Groom, a 4/4 for 4 mana which anthems any vampires, and is an absolute pain to remove. If it would die, it flips into an artifact which makes 1/1 lifelinking vampires, and then flips back into the 4/4 after 3 turns. To truly deal with it requires exiling it, or a two-for-one where you kill it and then remove the artifact.
While the deck has creatures that can attack and apply pressure, it's designed more to combat the aggro decks of the format. Its approach is working, with an over 66% winrate against both Mono-White and Mono-Green. Many of its creatures and spells tend to eke out value little by little, giving you more breathing room against the aggro decks, finally clearing things away with a sweeper. Even the sweepers of the deck come with added value, where Blood on the Snow can bring back a creature or planeswalker, and The Meathook Massacre gains you life while draining the opponent. Eventually, the deck simply smothers the aggro decks in value, leading to a victory.
However, while the deck does well against aggro, it tends not to compete so well with the Izzet decks. Against Izzet Control, the deck has an abysmal 18.2% winrate. The value the deck accrues is incremental, and while that's good at stopping aggro, the Izzet decks can simply go way over the top. As well, the wraths aren't particularly good against Izzet, as either the deck is taking multiple turns in a row, or the deck has Hullbreaker Horror down, which can bounce the expensive wraths back to hand. Until the deck can shore up this weakness, I'm not sure how successful it can be with such a poor matchup against such a popular section of the metagame.
---
Mono-White Aggro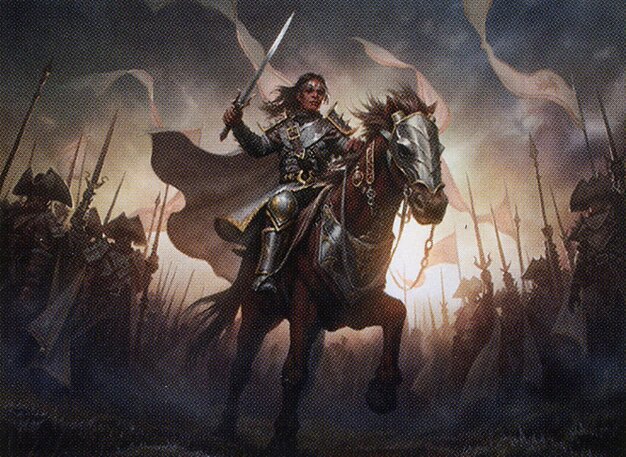 best against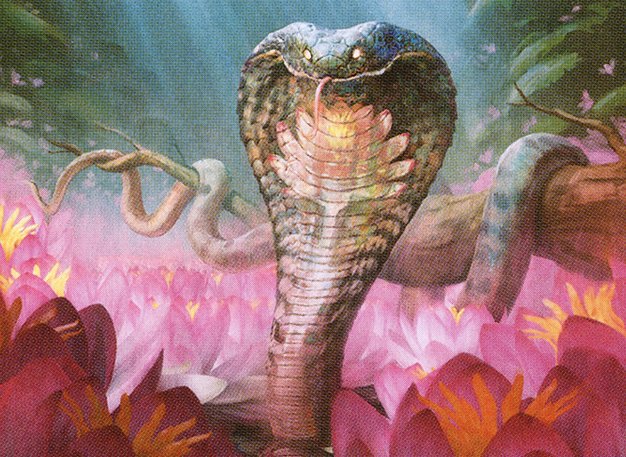 worst against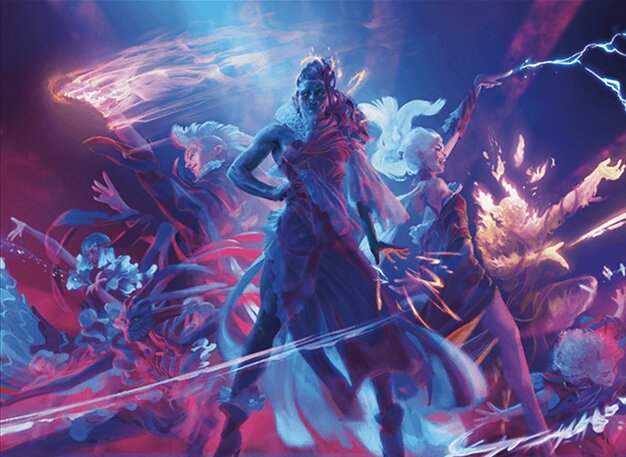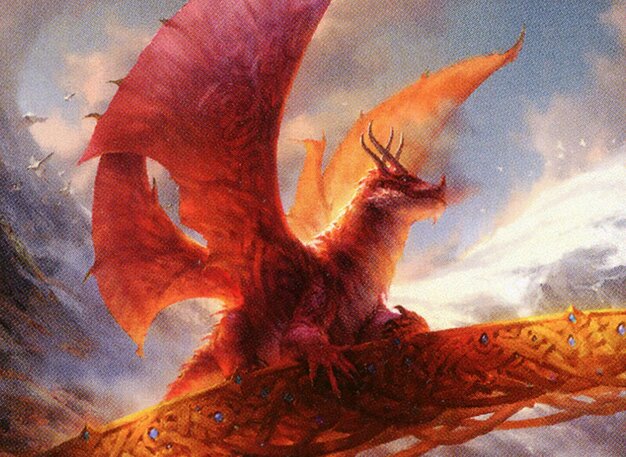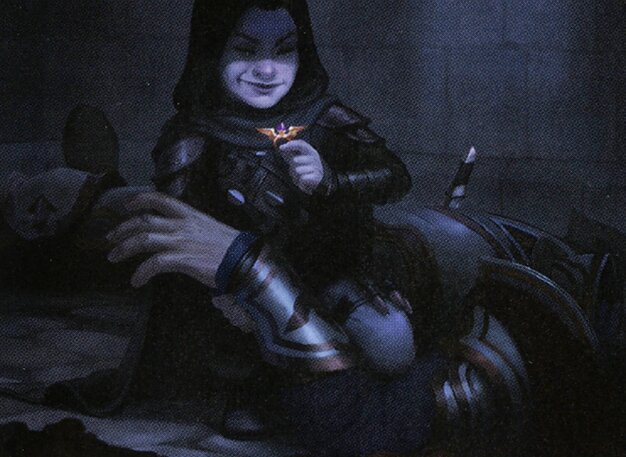 Mono-White Aggro is undisputedly wearing the aggro-king crown. Its current metagame share is over double what Mono-Green Aggro's is, and I suspect that will only continue to increase. While Mono-Green is able to produce more value and stats with its cards than Mono-White can, the deck has much less interaction and disruption. While both aggro decks fold to Orzhov Midrange, Mono-Green also folds to Mono-White, which makes the option of which to choose fairly straightforward.
As well, Mono-White provides interaction which is crucial against some of the other decks in its attempt to get under them and deal the last few points of damage. Thalia, Guardian of Thraben helps slow down the interaction from control decks, be that targeted removal or sweepers, and Elite Spellbinder taxing critical cards can be the difference between winning and losing in some games. Additionally, Mono-White has Skyclave Apparition and Brutal Cathar to help interact with more creature based decks, helping to more cleanly deal with cards like Edgar, Charmed Groom.
---
Meta Predictions
Right now, I think the meta is in a bit of a shift with two decks really twisting the format in different directions. Firstly is Orzhov Midrange, which absolutely demolishes the aggro decks of the format, but folds to most of the Izzet decks. The deck absolutely trounces aggro decks but folds to some of the Izzet deck badly. I think more people will pick up Orzhov Midrange, even if it's only good against the aggro decks. In turn, this will directly push Mono-Green further out of popularity, and will likely lessen Mono-White's popularity too.
The other deck that's changing the fabric of the format is Izzet Control. Izzet Control is effectively Izzet Turns which plays a few Hullbreaker Horrors, but that card is a seriously powerful card. It is a trump card against most control decks, and single-handedly stifles any Turns deck trying to resolve an Epiphany. As well, if the control deck can survive long enough to deploy Hullbreaker Horror, it should be able to close out the game against any aggro deck too, bouncing and blocking creatures with ease. The Izzet Control deck is likely the best control deck, and like Turns, has the ability to completely go over other control decks. Like Izzet Turns, I think Izzet Control will push other control decks out of the metagame over time.
Innistrad Championship is being held this weekend, which may potentially be the biggest catalyst to shaking up the current metagame. Over 250 players will be participating involving 8 rounds of Standard, so hopefully we will see some innovation there!
---
What I'd Play
My choice for next weekend would be Izzet Control. While Orzhov Midrange had a higher win-rate this weekend, I don't think it's the better deck. Orzhov Midrange's best matchups are aggro decks, which are Izzet Control's worst matchups. As well, Orzhov Midrange is itself Izzet Control's best matchup, and with Orzhov Midrange's popularity going up, it will likely reduce the number of Aggro decks. Based on all that, I think Izzet Control is a great way to capitalize on how the metagame will likely shift.
In a Tournament
I think you're less likely to see aggro here, and more likely to go up against other Izzet or Control decks, making Hullbreaker Horror your best card in these matchups. Starting two main, with various ways to ramp in Unexpected Windfall and Prismari Command seems like a good way to get ahead of the mirrors and other control decks.
On Ladder
I suspect on ladder you'll end up seeing more aggro decks, so I like to trim down on the ramp along with a Hullbreaker Horror for some extra interaction and early plays. Smoldering Egg is a great card in an aggressive matchups since it effectively demands an answer. It blocks well, and if left unchecked, it can eventually turn the tide of the game, hitting in the air and bolting creatures with each spell. I like having one copy of Cinderclasm main, as getting rid of multiple smaller things can be a bit of a pain, and other than that the deck only has two sweepers in Burn Down the House.