Tournaments
Crimson Vow Standard is in its second week, and this time around, there were barely any tournaments. This weekend there were no large scale tournaments due to the cancellation of the Redbull Untapped series, and tournaments hosted by streamers due to issues with the new MTG Arena patch that started on Friday.
Among the ones that were able to be held, the biggest tournament, with 85 players, was the GGtoor Duel #3. The top 8 of the tournament is mainly made up of decks that you'd expect to see (Mono-White, Mono-Green, Turns and Dragons), but has one newer deck that's been showing up here and there: Orzhov Midrange. This deck shares some similarities with Mono-Black from previous standard, but plays Edgar, Charmed Groom to further try and hold back the increasingly powerful aggro strategies.
best against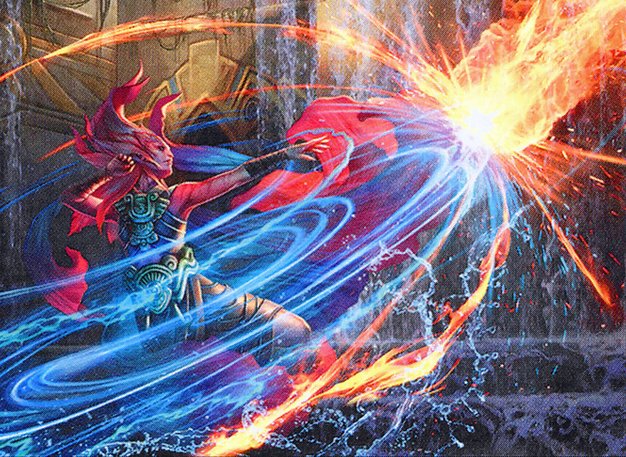 worst against
The monthly Pizza Box Open tournament held on Sunday also saw 83 players as their series has seen some nice growth over the past few months.
---
Biggest Deck(s)
Calling back to last week's article, here's the metagame shares for the last big week of MID, and last week of VOW:

Since there's not much data to go off of this week, I'll dive into some of the decks I didn't have a chance to cover in last week's article.
---
Izzet Dragons
best against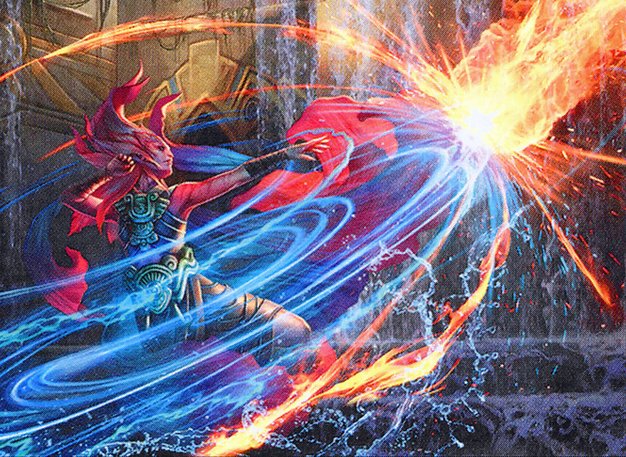 worst against
As more and more cards enter the format, the more I think the Izzet decks are going to start to bleed together. Izzet Dragons is a deck that's very similar to Izzet turns; It plays plenty of cheap interaction, it's able to be flexible in whether it plays the controlling or aggressive role, and it tends to win by resolving Alrund's Epiphany.
The main difference between Izzet Turns and Izzet Dragons is the inclusion of Goldspan Dragon. In my opinion, the card is one of the best cards in current standard. It's hasty, evasive, difficult to deal with cleanly, and provides ramp and fixing. It is a rawly powerful card, and when it can be protected by counter-magic (which is effectively free when it's targeted) it becomes a serious problem for the opponent. As well, most Izzet Dragons lists also play Smoldering Egg, though the card is common in Turns lists too.
The plan of the deck changes a bit depending on whether it's facing a control deck or an aggro deck. If facing a control deck, the early game plan is to draw cards and develop mana, then try to land and protect a Goldspan Dragon to apply pressure to the opponent. As you apply pressure, you ramp with each attack which lets you fire off an Alrund's Epiphany and hold up ample counter magic to protect the Dragon. Against an aggro deck, the plan in the early game is to try and deal with the threats the opponent plays – either through burn or bounce – and then try to turn the corner with Goldspan Dragon. Once the dragon is down and you have extra mana to work with, then you can better leverage your draw spells (like Memory Deluge) to find interaction without losing too much tempo.
---
Dimir Control
best against
worst against
Dimir Control is a deck that's been around for a while in MID standard, but never performed very well. As I mentioned in a previous article, I think it tries to hold back the Turns decks that go over it with Alrund's Epiphany and tries to hold off the aggressive decks that go under it, doing neither very well. With that said, the deck has gained some popularity again, but has many different builds at the moment.
Some versions of the deck run Lier, Disciple of the Drowned and Sedgemoor Witch with a bevy of interaction spells. The idea of this version is to use Sedgemoor Witch and interaction to try and manage the aggro decks, or use the pests to apply pressure to the control decks. Lier is played to re-use the interaction spells from the graveyard, stifling the opponent's pressure while making even more pests in tandem with Witch. Lier is also particularly powerful against the Turns decks, since she makes spells uncounterable. So, rather than countering Alrund's Epiphany, the deck uses Divide by Zero to bounce it back to hand, buying time, maybe doing it again next turn by casting it from the graveyard.
However, the version that I think is better is the version with Path of Peril. Like with the Izzet decks, I see the lines between Dimir Control and Esper Control starting to get fuzzier as well, since some Dimir decks play The Celestus, or include a Hengegate Pathway or Brightclimb Pathway or two to be able to pay the cleave cost of Path of Peril. In particular, it has some advantages over The Meathook Massacre, in that it can hit creatures that have grown out of the range of The Meathook Massacre in the early turns, helping clear the board faster to reduce the pressure from aggro decks.
This version also tends to play Hullbreaker Horror, which I think is the biggest upgrade that Dimir Control decks could ask for. The Horror is massive – a 7/8 with flash – and it can't be countered. While black decks may have targeted removal which can easily take care of it, the Izzet decks don't really have an answer for the card. Most Izzet decks need to fire two or three burn spells at Hullbreaker Horror to kill it, which can easily be interacted with. As well, draw spells like Behold the Multiverse and Memory Deluge become free Divide by Zeros when Horror is on the field, which is a nightmare for the Turns decks. It makes it so the Turns decks can almost never resolve an Alrund's Epiphany, shutting down their game plan.
---
Jund Midrange
best against
worst against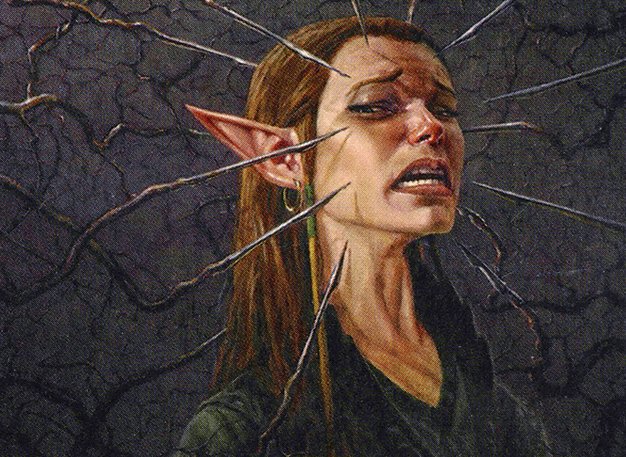 Despite getting some cool new cards in VOW, Jund Midrange looks mostly the same as it did before. The deck plays the best collection of cards in its colours, backed up by the fixing and ramp provided by Jaspera Sentinel, Prosperous Innkeeper, Magda, Brazen Outlaw and Goldspan Dragon.
One small tweak I've seen in the decks is people playing Florian, Voldaren Scion over Reckless Stormseeker. This makes the deck slightly less aggressive, but lets it grind much more with extra card selection. Alongside this change often comes a one-of Olivia, Crimson Bride. It's an expensive card at 6 mana, but is a hasty 3/4 flier, which reanimates a creature from the graveyard. It makes sense that the deck doesn't play many of these, as it tends to want to close the game fairly quickly, but the card does do a lot to help break through if the board is becoming clogged and the deck's starting to stall out.
---
Esper Control
best against
worst against
As I mentioned earlier, the Esper Control decks and Dimir control decks are starting to blend together a bit, and a big part of that is the Esper decks started out as Dimir decks splashing for cards like Vanishing Verse or Doomskar. Just like the Dimir decks however, there's plenty of variation between builds, but that variation is similar to that of the Dimir decks. Some play Lier, Disciple of the Drowned while others play Hullbreaker Horror. In fact, some play both!
---
New Decks
Orzhov Midrange
best against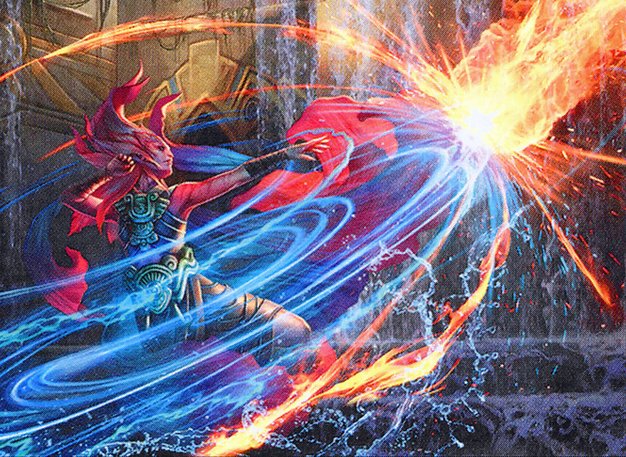 worst against
This deck is somewhat new, and is reminiscent of the Mono-Black Aggro deck from a few weeks back. The deck plays Eyetwitch and Shambling Ghast alongside The Meathook Massacre in order to slow down aggressive decks, and ping away at more controlling decks. It also plays Professor of Symbology and Edgar, Charmed Groom, both of which are creatures that generate value when played.
The goal of this deck is to prey upon the aggressive decks, using their cheap cards to slow them down and tangle up combat, while working towards sweepers like The Meathook Massacre and Blood on the Snow using Deadly Dispute and Skullport Merchant to accelerate into them. Edgar plays well with the sweepers too, since after it "dies" it makes 1/1 lifelinkers, and then flips back into a 4/4 a few turns later.
While the deck does everything it can to keep the aggro decks from doing the last few points of damage in, it only does that so well. The deck has a solid game against Mono-White (60.0% WR) and Jund Midrange (63.6% WR), but struggles against Mono-Green somewhat (46.9% WR). However, the deck more or less folds to control (even with the usual Duress and Go Blank in the sideboard), with around a 30% WR between all of the control decks. If you're on the ladder and expect to see plenty of aggro, this may be the deck for you. But until this deck has a better plan against the control decks, I wouldn't count on it for a tournament.
---
Meta Predictions
Since there isn't anything new and exciting this week, my predictions for next week are pretty much the same. Until we see a new build really carve out a spot for itself, we'll see most people stick to the more consistent and tuned decks.
I hope to see some new archetypes find their footing and change the landscape of the meta, but even if they do, I expect they'll need two or three weeks to really start to make waves. The deck I'd be most on the lookout for is Orzhov Midrange. Right now it isn't in a spot that I'm super happy with, but it does do pretty well against some of the better decks in the format. If it can shore up its game against the other decks, I expect it to make a place for itself.
---
What I'd Play
Like last week, I think Mono-White is still the deck to beat. It's good at applying pressure, and many of its creatures (and Skyclave Apparition in particular) help answer troublesome cards. Mono-White also offers a surprising amount of flexibility in how it can handle different strategies in just one colour, particularly out of the sideboard.
With that said, rather than rehash the same deck from last week, I'd like to share a new feature on MTG Meta – the Tier List. This section gives you a highlight of some of the best performing decks in various formats. Clicking on any of the formats gives you a larger, more detailed list of decks and where they stand, along with how well they're doing in the current metagame. As usual, from this list you can click on a particular archetype and go to its page, which has win-rates against different decks, sample builds and a list of recently played versions of the deck, among other things.
I suggest you use the lull in tournament data now to go grab a deck you think looks fun and try it out on the ladder. To continue with the theme of the week, below is a fun version of Orzhov Clerics that was deemed tier 1 by pro player Grzegorz 'Urlich' Kowalski going into the weekend. It branches off from the currently popular Mono-White build into a lifegain subtheme, giving us access to more powerful Clerics and sideboard options.
best against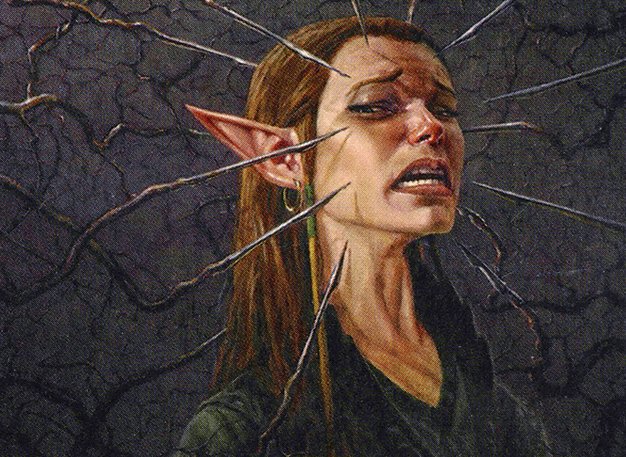 worst against