Hello everyone and welcome to the first episode of What's Hot and What's Not!
We'll go for a quick dive into the broad and complex Modern Metagame, in an attempt to pick 3 decks to play, 3 decks to avoid, and 3 decks that could potentially spike a challenge. So buckle up and let's jump right in!
---
What's HOT
1 – Grixis Death's Shadow
best against
worst against
Death's Shadow's popularity has sky-rocketed in recent weeks, and for very good reason: The deck won 3 of the last 4 Modern Challenges, and has been posting great results overall, which lead to more people picking up the deck.
Against the current field, GDS is extremely well positioned also thanks to the versatility of its many tools: Dress Down can help you take care of problematic permanents (Constructs, Sanctifier en-Vec, Phyrexian Crusader) as well as pump your own Death's Shadow; Kolaghan's Command can get rid of Colossus Hammer, Ragavan, Nimble Pilferer as well as bring back your own threats in grindy games; Drown in the Loch is both an excellent counterspell and removal tool.
All in all, whatever situation the deck may find itself in, it probably has an answer to it somewhere in the 75. It also helps that the abysmal matchups (Tron, Dredge) are at an all-time low in terms of playability and popularity.
2 – Izzet Murktide
best against
worst against
vs
azorius control (yorion)
As one of the few decks capable of going toe-to-toe with GDS (and often coming out on top), and an overall good matchup against the field, Izzet Murktide fully earns a spot in this week's What's HOT.
While every deck has adopted countermeasures to Ragavan and Dragon's Rage Channeler, not many lists have a clean answer to Murktide Regent, and that thing puts opponents on a FAST clock.
Unlike GDS, which prefers hand disruption and removal, Izzet Murktide leans more heavily on counterspells, which heavily tips the scale in several matchups: Burn, Tron, and combo decks become much easier to deal with, but Hammer variants and midrange decks become very tough to beat.
Overall, Izzet Murktide is a real player in today's meta, and is a good choice for this weekend's tournaments.
3 – Azorius Control
best against
worst against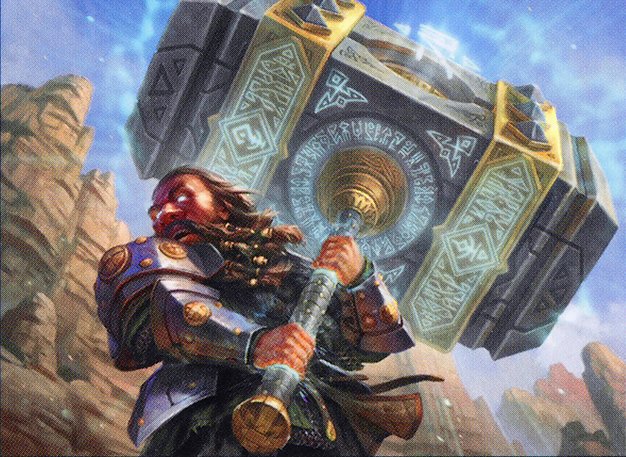 While not exactly a sleeper pick, Azorius Control is definitely relatively unpopular for how good it is, as even the 2 decks ranked above it (Murktide in particular), tend to struggle against it.
Even though the deck has some difficulties against more linear and uninteractive strategies like Mill, Hammer, and Dredge, it heavily preys on aggro, combo and (most) midrange. Solitude has helped flipping the tides of once terrible matchups (Burn), Counterspell has finally added a much needed, universal, 2-mana NOPE button, and Spreading Seas has never been this good.
Azorius Control is well positioned against the format, its main players, and the field at large, and is a great pick for the weekend.
---
What's NOT
1 – Mill
Although the archetype itself is very reasonable, particularly in a Lurrus of the Dream-Den infested meta, the novelty has largely vanished, and many decks have finally adapted. To throw a big wrench into Tasha's wheels, Hammer lists have started running Kaldra Compleat, Murktide Regent still costs 7, and many lists have started running a single copy of Emrakul, the Promised End in their sideboards.
While it's still possible to catch people unprepared, and the matchup against GDS remains favored, having to bring in graveyeard hate against every deck just for a possible Emrakul is suboptimal. Even then, the risk of having to mill the opponent twice is currently very real, and it's not something I'm willing to deal with.
If you like linear decks, there's better options at the moment!
2 – Living End
best against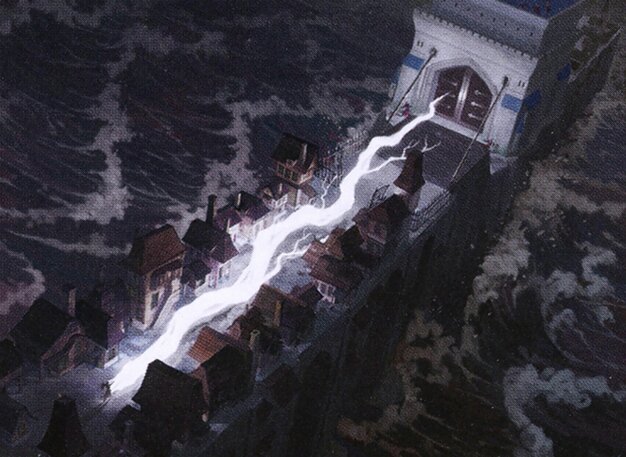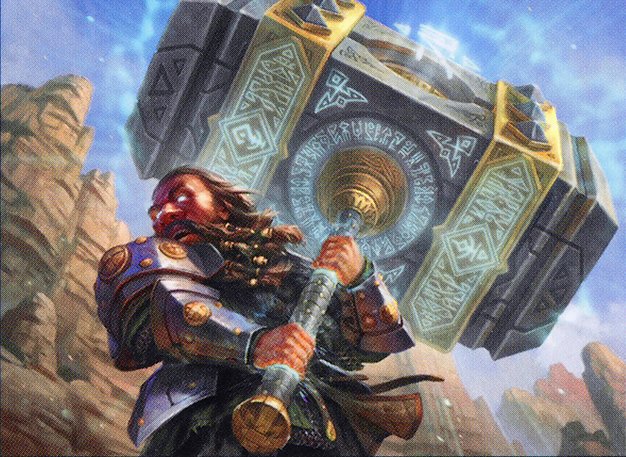 worst against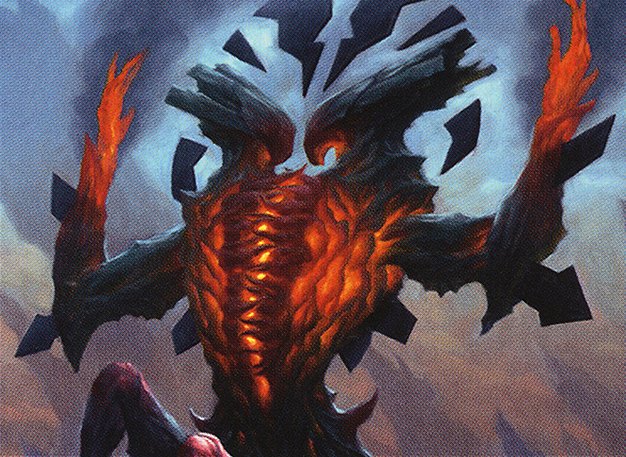 Is Living End bad? Not at all! Would I be happy to play it in a field full of GDS and Murktides? Not really.
The archetype itself is perfectly fine, and is one of the best combo decks in the format. Unfortunately, due to the current meta, I wouldn't feel comfortable in taking it anywhere. Just like any reliable combo list, the chance of spiking a tournament or challenge is always there, but having to run hot while also hoping to dodge the most common matchups isn't a winning strategy.
The absence of a solid plan B, makes Living End a very explosive but fragile deck. As I'm not a fan of big gambles, I'd rather place my bet on a different pony.
3 – Burn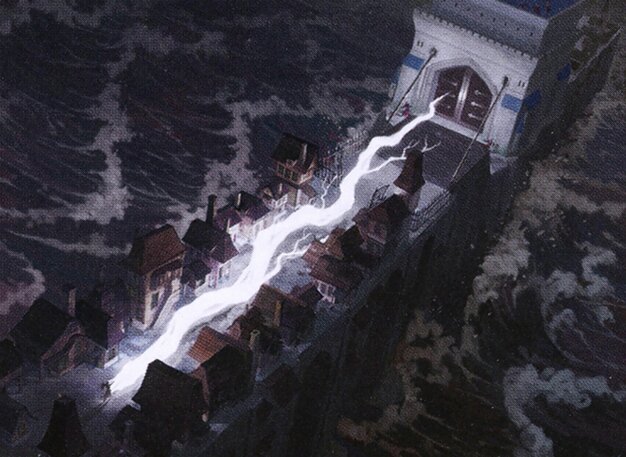 best against
vs
grixis underworld breach
worst against
The matchups against GDS and Murktide are often incredibly tight, and while this makes for some great games of Magic, it doesn't necessarily bring great results. This is even more true when your good matchups against the rest of the field are pretty rare (Infect, Tron, Mill), and your abysmal ones are very common instead (Amulet Titan, Hammer, any combo deck).
Burn is a fun choice, nigh unbeatable when it runs hot, but always at the mercy of its topdecks. In a metagame with plenty of lifegain and fast combos, it's better to go for something else.
---
What's OK
1 – Temur Cascade
best against
worst against
Big rhinos go brrrrrr!
A solid combo deck with a reliable backup plan is what makes Temur Cascade a wonderful choice for just about any meta.
While the deck tends to struggle against control for obvious reasons, and against other combo decks due to less explosivity, it has an even/good matchup against the rest of the field. The backup plan of Endurance, Fury, and Borrower beatdown is far better than most people give it credit for, particularly when these creatures bring extra value with them.
The ability to play combo and tempo together, makes Temur Cascade a solid choice for the weekend.
2 – Hammertime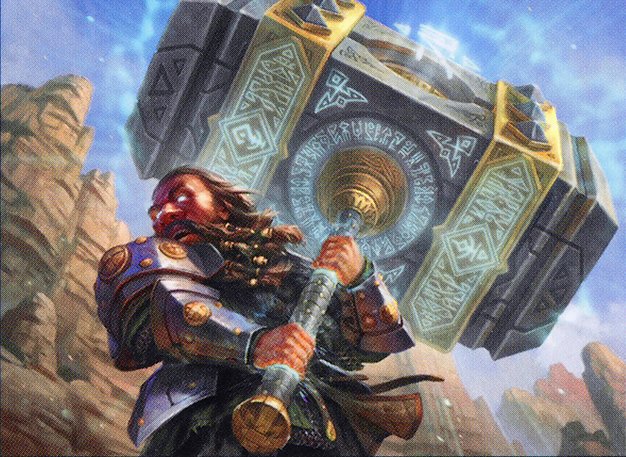 best against
vs
four-color blink (yorion)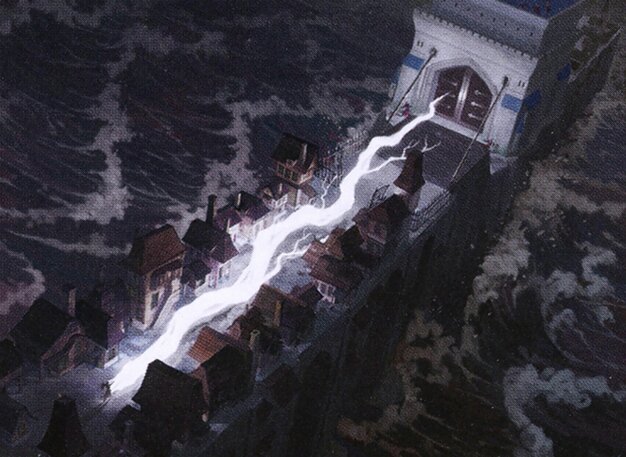 worst against
Each color combination has its pros and cons, but they all have one thing in common: Hulk Hammer Smash
Whether you like blue for Thieving Skydiver, red for Ragavan, green for Ancient Stirrings, or black for Thoughtsieze, I can't blame you either way. I will blame you if you decide to play Mono-White though, as the cost of adding a second color is minimal, and the benefits are countless. A second color opens up some very interesting and important sideboard and mainboard options, and it's not like the deck risks losing redundancy or reliability. If anything, added flexibility and unpredictability to an otherwise linear and foreseeable plan is always good.
Despite having a few difficult matchups, Hammer is a strong, consistent and reliable deck that will reward you.
3 – Amulet Titan
best against
worst against
Urza's Saga gave a new wincon and angle of attack to an already strong combo plan.
As we already talked about for Temur Cascade, having a backup strategy is paramount in today's format filled with interaction, and Amulet Titan does just that. The ever-looming threat of a turn 3 Primeval Titan will keep opponents on their toes, but they'll have to react and take action if they don't intend to get overrun by Saga's constructs.
While the deck struggles against the top dogs of the metagame, it has a good matchup against most of the field, making it a good choice, particularly for experienced pilots.
---
Closing thoughts
As we all know, the Modern meta is wide open, and anything can succeed given the right circumstances.
Plenty of decks weren't mentioned, but it would be impossible to cover every single one of them, given the magnitude of lists involved. Are you a fan of Elementals? Do you believe in Humans? Are you on the Rakdos Midrange train? All of these choices are perfectly reasonable, and I hope we keep seeing a varied field… And maybe a little less Ragavan.