Tournament
It's now week four week of Kamigawa: Neon Dynasty, and this week we're taking a break from standard to look at the biggest magic tournament in a while – the Neon Dynasty Championship. This tournament has 229 players in total, and spans two formats: Historic and Alchemy. Overall, the tournament has 7 rounds of Alchemy and 8 rounds of Historic, with the top 8 players playing double elimination Alchemy.
The top 8 of the tournament contained a variety of decks: 1 Grixis Midrange, 1 Esper Clerics, 1 Jeskai Hinata, 1 Mono-White Aggro, 2 Orzhov Venture, and 2 Mardu Midrange. The final match was between Zach Dunn playing Mardu Midrange and Eli Kassis playing Orzhov Venture, with Eli Kassis winning the tournament. The decks in the top 8 have a high concentration of midrange decks, mainly playing into black and white. In many of the games The Wandering Emperor was a crucial game piece, which the game ended up centering around.
You can check out our full text coverage of the tournament:
---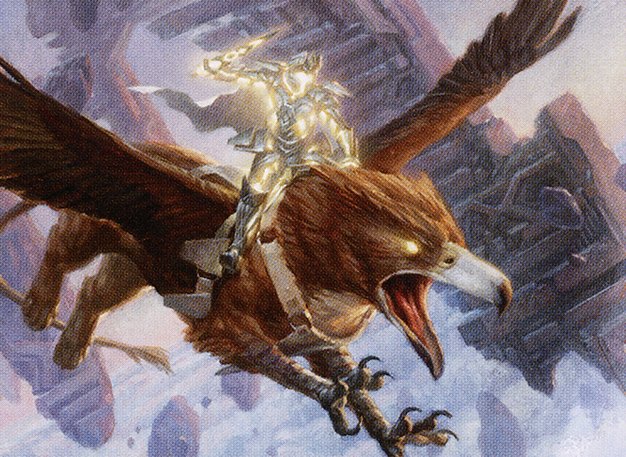 scroll right
global
54.6

%
[47.8%-61.2%]
-
global
54.6

%
[47.8%-61.2%]
-
global
51.3

%
[36.2%-66.1%]
-
global
51.3

%
[36.2%-66.1%]
global
56.8

%
[42.2%-70.3%]
-
-
global
56.8

%
[42.2%-70.3%]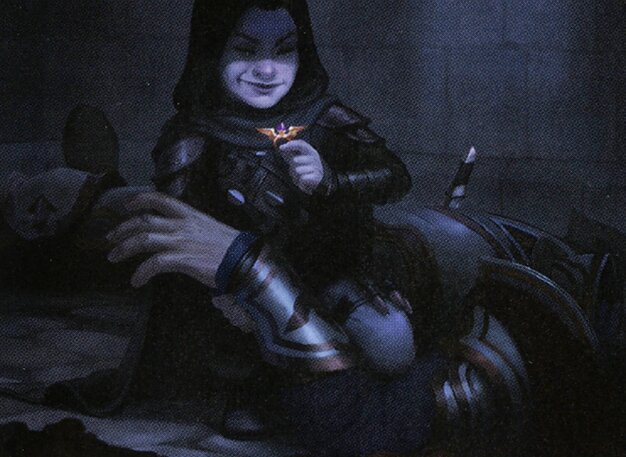 global
47.3

%
[34.7%-60.2%]
-
-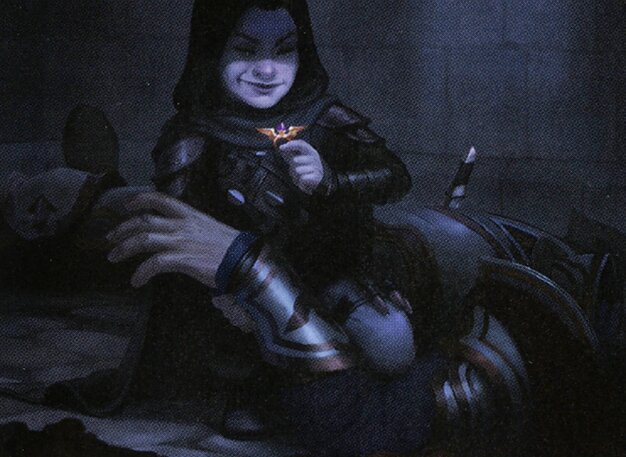 global
47.3

%
[34.7%-60.2%]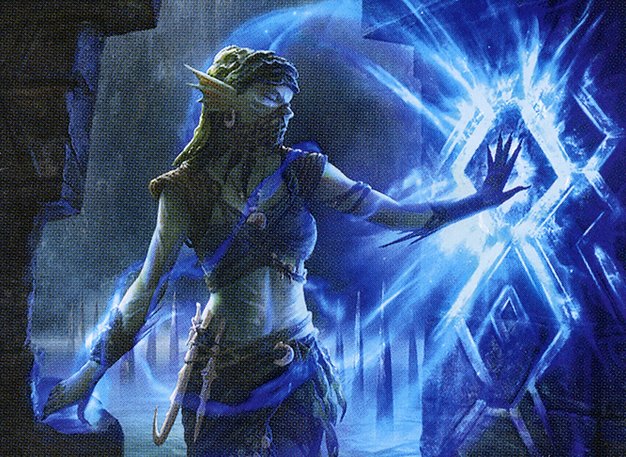 global
41.0

%
[29.5%-53.5%]
-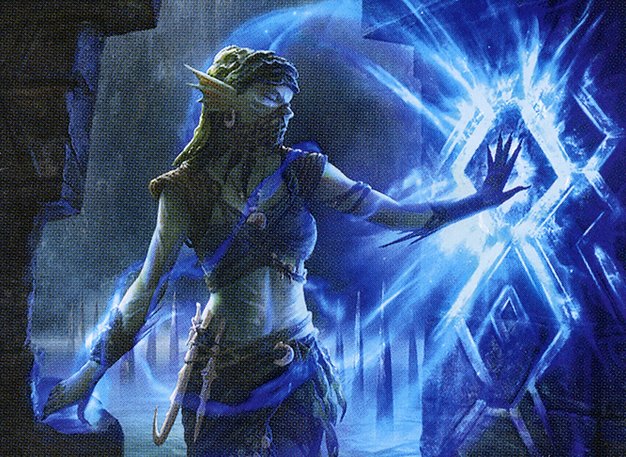 global
41.0

%
[29.5%-53.5%]
-
global
58.8

%
[47.8%-68.9%]
-
global
58.8

%
[47.8%-68.9%]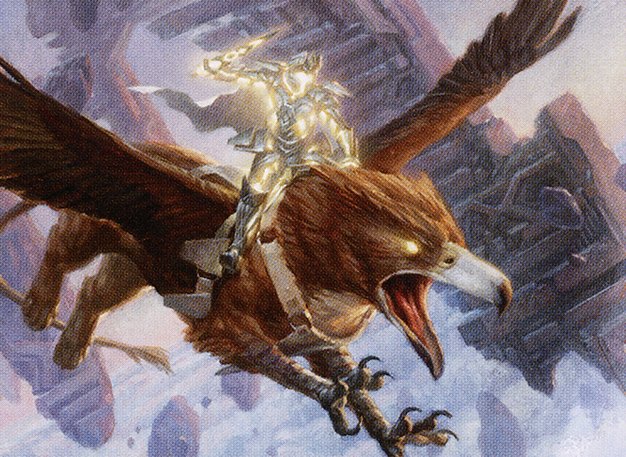 global
63.2

%
[53.1%-72.2%]
-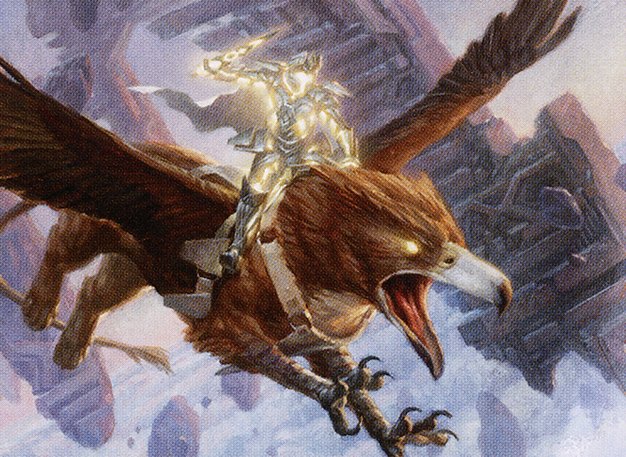 global
63.2

%
[53.1%-72.2%]
-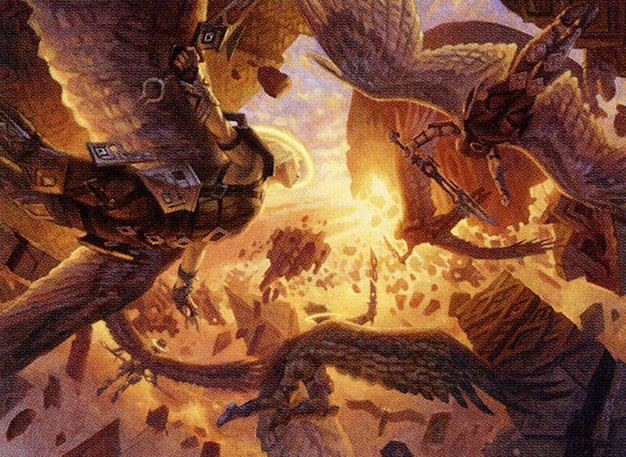 global
36.4

%
[22.2%-53.4%]
-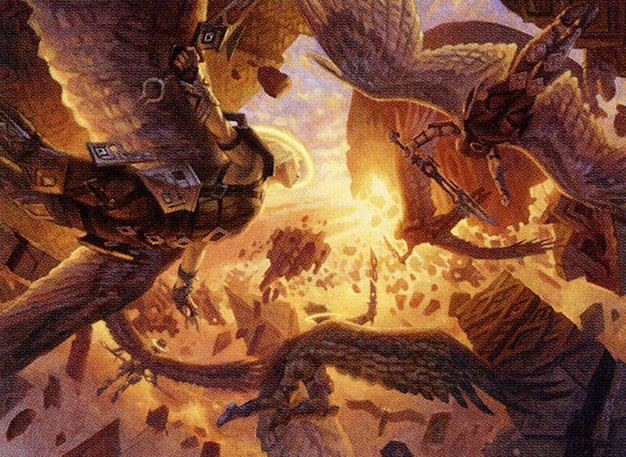 global
36.4

%
[22.2%-53.4%]
---
scroll right
vs
azorius control (yorion)
-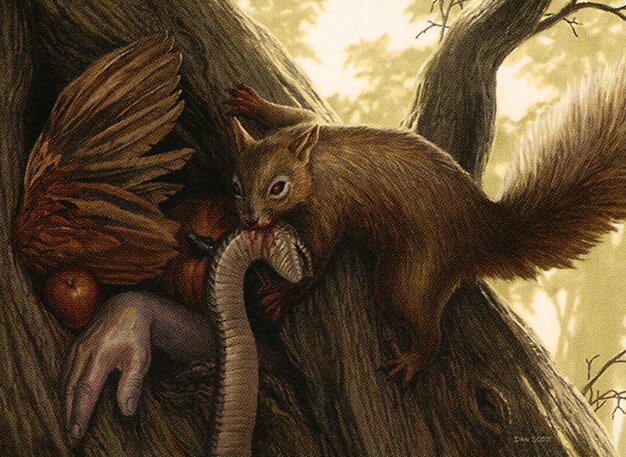 global
52.7

%
[43.5%-61.8%]
-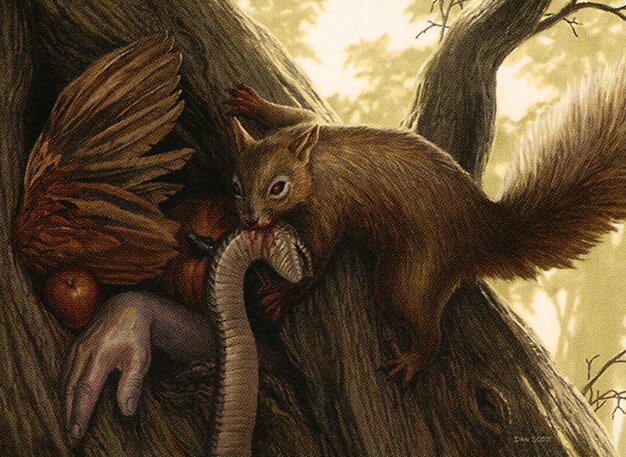 global
52.7

%
[43.5%-61.8%]
global
48.1

%
[37.4%-58.9%]
-
global
48.1

%
[37.4%-58.9%]
global
52.7

%
[41.5%-63.7%]
-
global
52.7

%
[41.5%-63.7%]
global
50.5

%
[41.2%-59.7%]
-
global
50.5

%
[41.2%-59.7%]
global
50.0

%
[40.2%-59.8%]
-
global
50.0

%
[40.2%-59.8%]
global
44.6

%
[33.2%-56.7%]
-
global
44.6

%
[33.2%-56.7%]
-
global
45.7

%
[30.5%-61.8%]
-
-
global
45.7

%
[30.5%-61.8%]
global
40.9

%
[27.7%-55.6%]
-
-
global
40.9

%
[27.7%-55.6%]
vs
azorius control (yorion)
---
Alchemy
| Deck | Decks | Metagame Share | Win Rate |
| --- | --- | --- | --- |
| Mono-White Aggro | 53 | 23.1% | 56.0% |
| Naya Runes | 42 | 18.3% | 33.8% |
| Orzhov Venture | 17 | 7.4% | 61.8% |
| Mardu Midrange | 16 | 7.0% | 61.3% |
| Azorius Control | 15 | 6.6% | 40.3% |
| Rakdos Sacrifice | 12 | 5.2% | 54.4% |
| Jeskai Hinata | 9 | 3.9% | 42.4% |
| Rakdos Midrange | 8 | 3.5% | 54.5% |
| Grixis Midrange | 7 | 3.1% | 54.3% |
| Other | 50 | 21.8% | 48.0% |

These are some of the most popular Alchemy decks in the tournament, with Mono-White taking a strong lead. One large part about the metagame for this tournament is the people expected to play against Naya Runes (a very similar build to the one in Standard), as it performed well in the format, and people came prepared for it. In fact I think that's a big reason why Mono-White Aggro is the most popular deck, as it has enough speed and interaction to perform well against the Runes deck. After those decks though, the field gets much more diverse, with almost even amounts of Orzhov Venture, Mardu Midrange, and Azorius Control.
As an aside, Alchemy is on track to add around 30 new cards on Thursday March 17th. A few cards were previewed during the tournament coverage as well as from various MTG Arena content creators, which you can check out here:
---
Mono-White Aggro
The Mono-White deck is one that's fairly similar to its standard version, with a few tweaks. Firstly, and most importantly for this tournament is the inclusion of Archon of Emeria mainboard, which is a tech against Naya Runes. The second is A-Faceless Haven, which was banned in Standard, but only nerfed here. Despite being a 3/3 it's still one of the best man-lands in the format. The third are the Alchemy Specific cards Inquisitor Captain and Sigardian Evangel.
Naya Runes
This deck is again similar to the version currently being played in Standard. In fact, it's even more similar to the Standard version than Mono-White, with the only significant change being that the deck gets access to better mana though Forsaken Crossroads. Overall, the plan of the deck is the same, where it generates a large threat and cycles through cards using runes.
Orzhov Venture
This deck is somewhat new, and based off of the venturing Alchemy changes. While not as dedicated to venturing as the changes might try and push you to be, the deck does play Nadaar, Selfless Paladin, A-Triumphant Adventurer and A-Precipitous Drop. Other than that, the deck is more a midrange-deck, hoping to get under control and outlast aggro decks. To that end it plays The Wandering Emperor, Valki, God of Lies and Citystalker Connoisseur, along with a variety of removal.
Mardu Midrange
Another Midrange deck which is based mainly in the Orzhov colours. It plays a variety of generally powerful cards in Lolth, Spider Queen, Valki, God of Lies and Wedding Announcement. The deck also makes some interesting cards mainboard like Duress and Archon of Emeria, again, as a strong card against Naya runes which was likely to be popular.
Rakdos Sacrifice
This is a newer deck that's mainly fueled by the new Oni-Cult Anvil. The deck uses this to better capitalise on the blood tokens produced by cards like Voldaren Epicure, Bloothithe Harvester and Sanguine Brushstroke. It also works well with the Treasure tokens from Shambling Ghast and Deadly Dispute. The deck also plays Fable of the Mirror-Breaker, which both generates treasure and can copy your utility creatures.
Jeskai Hinata
This deck is similar to the Standard version as well, since there aren't a huge number of powerful spells which target in the Alchemy format. Like the standard version, the big combos here are Hinata, Dawn-Crowned and Magma Opus or Shatterskull Smashing. The one big improvement the deck gets is Brittle Blast, which is a 5 damage removal spell that marks everything the opponent controls for exile. It plays well both against Runes and some of the Sacrifice decks.
---
Historic
| Deck | Decks | Metagame Share | Win Rate |
| --- | --- | --- | --- |
| Izzet Phoenix | 56 | 24.5% | 52.8% |
| Azorius Control | 21 | 9.2% | 54.5% |
| Golgari Food | 20 | 8.7% | 52.4% |
| Azorius Auras | 15 | 6.6% | 50.6% |
| Jeskai Control | 15 | 6.6% | 48.4% |
| Azorius Lotus Field | 13 | 5.7% | 43.9% |
| Azorius Yorion | 13 | 5.7% | 57.0% |
| Rakdos Arcanist | 13 | 5.7% | 50.6% |
| Orzhov Auras | 9 | 3.9% | 40.9% |
| Other | 54 | 23.6% | 46.2% |
The Historic metagame is one that's fairly diverse, save for one standout deck: Izzet Phoenix. The deck is one of the most explosive decks in the format, and is fairly difficult to hate on, so it has and remains a popular choice in Historic. After that, many of the decks are more balanced in how they're represented in the meta, though much less popular. The next two most popular decks are Azorius Control.
---
Izzet Phoenix
This deck is far and away the most popular deck out of Historic, and has been for some time. The deck revolves around Arclight Phoenix, and attempting to get them back from the grave by casting a bunch of cards which cantrip and loot. The deck hasn't gained much from Kamigawa, aside from the legendary cycle of lands, so the decks haven't changed much. That being said, there are still a number of different builds of the deck, but all of them have the same gameplan.
Azorius Control
This deck is the second most popular deck of the tournament, and is a revitalization of an archetype that struggled. In fact, a large part of the deck's strugg;e was against Izzet Phoenix, as the deck had recurrable threats which it reanimated by looking for cards. However, with Kamigawa, the deck has plenty of new cards which has bolstered it's arsenal. The first and likely most important card is March of Otherworldly Light, as it's a removal spell which exiles, and can be cast more cheaply by exiling cards from hand. As well, the deck plays The Wandering Emperor, which is a solid card even in control decks. Finally, some version of the deck play Farewell, which is an incredibly strong sweeper when many of your strongest cards are Planeswalkers which aren't exiled by it. One of the benefits of the card is that it can also target graveyards, which are important in Historic.
Golgari Food
This is another one of the more popular decks in the Historic format, and a large part of that is that it has a good matchup against the Phoenix decks. The main gameplan of the deck is to accrue value, and then drain the opponent out mainly through Cauldron Familiar, Witch's Oven and The Meathook Massacre or close out the game with a large threat in Ravenous Squirrel.
Azorius Auras
A deck which has been around for a while, and one that I'd argue was the best in the format at one point. The deck has also had some additions to it in the past few sets. One card that's played in some versions is Stormchaser Drake, which is an evasive threat which refunds your card when you target it. The other is a new card from Kamigawa Light-Paws, Emperor's Voice which helps accelerate the deck by getting auras out of the deck.
Jeskai Control
Jeskai Control is another deck which has been in Historic for some time now. The deck plays many control cards in the Azorius colours, but dips into red for Magma Opus, Mizzix Mastery and Lightning Helix. The big draw of the deck is being able to cheat out Magma Opus with Mizzix Mastery or Torrential Gearhulk, which can swing a game. Like Azorius Control, it got March of Otherworldly Light and The Wanderer from Kamigawa.
Azorius Lotus Field
This deck is another Azorius-based control deck, but leans on Lotus Field as a way to ramp. To do this it plays the card alongside Strict Proctor, along with instants like Stifle, Tale's End and Discontinuity, to prevent having to sacrifice lands as a cost of playing it. It further takes advantage of the mana advantage through Teferi, Hero of Dominaria (which most control decks play), by untapping Lotus Field with the +1 ability. The deck then translates that mana advantage into card advantage to take control of the game.
---
Meta Predictions
Alchemy
Based on the performance of the decks this weekend, the Alchemy meta is going to shift by a reasonable amount. My big takeaway is that the "Standard-Legal" decks are going to fall in popularity by a good bit. For example, I think Naya Runes is going to be much less played. The deck had an abysmal 33.8% winrate in the rounds of the tournament, showing that the deck is certainly targetable, and there are the tools to disrupt it. The same can be said of Jeskai Hinata which only gets access to some Alchemy-Only removal.
Conversely, decks which run Alchemy-Only or rebalanced cards are going to be played much more. Citystalker Connoisseur and A-Triumphant Adventurer are both cards which had huge impacts on games this weekend. These cards are both featured in Orzhov Venture and Mardu Midrange (along with The Wandering Emperor, which many games centred around). As well both decks had over a 60% winrate, so I expect those two decks to see much more play. Some of the Alchemy cards are more pushed than some of the standard cards, and I think this tournament showcased that fairly well. As such, I think Alchemy will see more decks which more heavily play Alchemy specific cards.
Historic
In Historic however, things are much much closer. The worst performing deck out of the bunch was Orzhov Auras, and that had a 40.9% winrate. On the opposite end of the spectrum, the deck with the highest winrate is Azorius Yorion at 57.0%. One thing to note however is that the 3 most popular deck all have winrates at around 52.5% or above, which is especially impressive for Izzet Phoenix which is a known quantity in the format. Overall, many of the decks are good and viable in the format, so I think many players are going to continue picking decks based on preference.
However, if there's two things that I think will change are the play-rates of Azorius Auras and Orzhov Auras, and those of Azorius Control, Azorius Lotus Field, and Jeskai Control. The Azorius version of auras showed that it's a much better fit in the metagame, as it can get off the ground faster, generate more card advantage, and it can better protect its threats. As for the Control decks, Azorius Control soundly has Azorius Lotus Field beat. March of Otherworldly Light has done a lot to make Azorius Control compete against some of the other decks in the format, and it's meant that the deck can play a more standard control game rather than lean into mini-combos to try and generate advantage. The Jeskai Control deck didn't do as poorly as Azorius Lotus Field, but trying to cast Magma Opus out of the graveyard is easy enough to disrupt, and dipping into a third colour hurts the mana more than necessary.
---
What I'd Play
Alchemy
In alchemy, right now I'd play Orzhov Venture, or at least one of the Orzhov-centred midrange builds. The Venture package is more of a sub-theme of the deck, but it does let the deck filter and fix pretty well, and the rest of the tools in the deck are generically strong cards which perform well. While I think this version of the deck is good, I think a few cards could be swapped out.
Firstly, while Archon of Emeria is a strong card, it's mainly in there as hate for a handful of decks. I think it should be in the 75, but it might be better to start it in the sideboard over the main deck, especially if playing Best-of-one. In its place I'd bring in the Graveyard Trespassers in the sideboard. Similarly, Duress is a strong card in the right matchup, and given the spells in Alchemy I think it'll often hit, but I think it's something else that could start in the sideboard. I'd swap two of them out with the two Bloodchief's Thirst in the sideboard.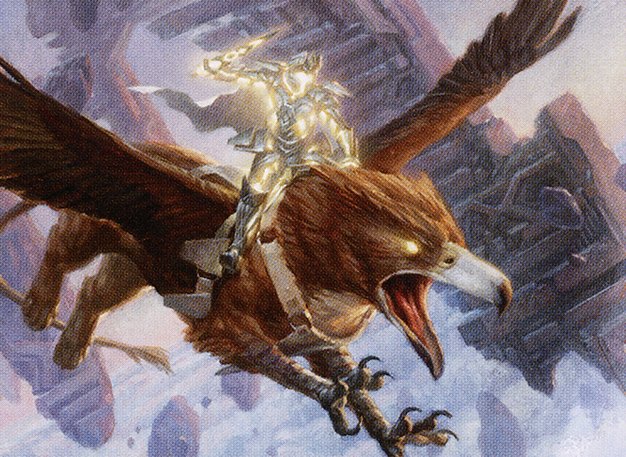 ---
Historic
In Historic, I still think Izzet Phoenix is the best deck. While other decks have a few more tools to handle some of its threats, the deck is still resilient and incredibly explosive. Cards like Dragon's Rage Channeler and Consider make it so you can churn through your deck quickly, finding the pieces you need.
One thing that this deck does that's pretty different from other versions of Izzet Phoenix is play lands which can produce black mana. This is entirely for Hidetsugu Consumes All, a saga which destroys one Man value or less things, then exiles the graveyard. This card helps the deck compete against one of its worst matchups Golgari Food. As well, the sideboard contains plenty of versatile cards, ranging from cheap interaction for aggro matchups and Planeswalkers for control.