Overview
Over the past week there's only been half a dozen Historic tournaments, with most of them being around 15 players. In the smaller tournaments, sometimes the meta is incredibly varied, and we see some pretty non-standard decks like Mono-Red Storm and Boros Feather, while in others we see the most popular decks like Izzet Phoenix and Golgari Food.
Aside from the small tournaments, the two largest ones were The Hooglandia Open with 155 players, and the MTG Arena Zone Championship Qualifier with 33 players. While both of these tournaments had a pretty diverse field of decks, there were some decks between the two which were well represented. I'll cover some of the most popular in more detail below.
---
Decks
Izzet Phoenix
Despite the release of the new Alchemy cards, Izzet Phoenix looks pretty much the same as it always did – or at least as close as it can. Despite being one of, if not the most, popular deck for months, there's a slew of different builds of it that exist. Much of this boils down to the sheer amount of good 'spells-matters' cards that exist in Izzet which, even across card roles (cantrips, early threats, finishers, etc.).
However, if there's two cards all the decks agree on (aside from the titular Arclight Phoenix ), they're Dragon's Rage Channeler and Consider. Consider is one of the best cantrips for this style of deck, allowing you to bin the card on top, instead of putting it on the bottom. While a mechanically small difference, the impact is huge, allowing you to put cards like Arclight Phoenix or Ox of Agonas straight into the yard, instead of having to find a way to discard it.
Where the decks tend to differ most is in the threats aside from Dragon's Rage Channeler and Arclight Phoenix they present. Some go for the more tempo oriented threats in Sprite Dragon and Stormwing Entity, threatening to grow the creatures mid-combat, forcing the opponent to make tough decisions. Other decks prefer more threatening, but slightly slower cards in Crackling Drake, and even the occasional A-Demilich.
best against
worst against
Golgari Food
Much like Izzet Phoenix, Golgari Food has been untouched by the addition of Alchemy cards. Unlike Phoenix though, the different versions of the deck tend to look much more similar, with only a handful of different cards between them. The deck is incredibly grindy, to the point of almost playing like a hard control deck sometimes. It's main plan is to slowly whittle away it's opponent's life through cards like The Meathook Massacre and the well-known Cauldron Familiar and Witch's Oven loop.
Part of the reason the deck is as resilient as it is has much to do with the rest of the common cards which fill it out. Trail of Crumbs is one of the main card advantage engines of the deck, playing well with Cauldron Familiar and Gilded Goose. As well, the deck plays Deadly Dispute, turning food or creatures into cards and mana. One of the other important cards of the deck is Ravenous Squirrel. This card, while cheap and seemingly unimpressive, turns into a massive threat if left unchecked. This allows the deck to switch into an aggressive gameplan, forcing the opponent to block or take massive amounts of damage, letting the deck attack from multiple angles.
best against
worst against
Jund Food
Jund Food, while the precursor to Golgari Food, is a surprisingly different deck. Dipping into red gives the deck a host of extra options, from Mayhem Devil, to Korvold, Fae-Cursed King, to Claim the Firstborn. Playing creatures which are both bigger and more expensive than the Gogari makes it feel a little more mid-range in nature. The deck still plays the core of Cauldron Familiar, Witch's Oven, Trail of Crumbs and Gilded Goose, but looks towards Mayhem Devil to help handle the opponent's board.
In all honesty, I'm not sure that Mayhem Devil and Korvold, Fae-Cursed King are great in the current format, as both are creatures which are much more easily interacted with over something like The Meathook Massacre. As well, having to support three colours makes the manabase much messier, and I'm simply not sure the benefit is there. The winrates support this idea, with the deck doing about 5% worse than it's Golgari counterpart.
best against
worst against
Heliod Company
Heliod Company is one of the Historic deck which uses the newly released alchemy cards, if only sometimes. Since the deck is a Collected Company deck, the new Inquisitor Captain slots in perfectly. As for the rest of the deck, it's a lifegain (or Soul Sisters for older players) midrange deck. The lifegain package tends to contains Soul Warden, Lunarch Veteran and Prosperous Innkeeper as the lifegain engines, while Voice of the Blessed, Trelasarra, Moon Dancer and Heliod, Sun-Crowned are the lifegain payoffs.
The deck also has another, and key, angle of attack however: An instant speed infinite-combo. With any of the lifegain engines on board alongside Heliod, Sun-Crowned, Scurry Oak can make infinite creatures. When it comes in, you gain a life, and then get to put a counter on a creature. Putting in on Scurry Oak then makes a squirrel token, gaining another life, which brings you to the start of the loop. Collected Company makes it so that you can hit 2 of the pieces on the opponent's end step, generating infinite creatures which you can untap and swing with.
best against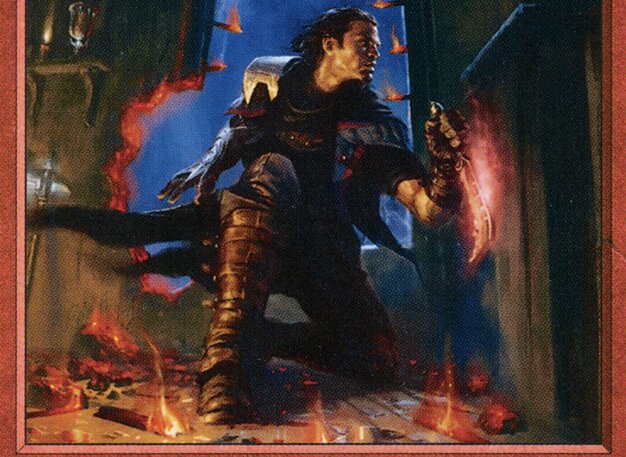 worst against
Azorius Lotus Field
While this deck is somewhat newer in Historic, it still relies mostly on the existing card pool. One Alchemy card does see play across various iterations however, and one that plays well into the more controlling style of this deck: Divine Purge. I've heard some people compare Divine Purge a mass bounce spell, but it's better to think of it as a sweeper in my mind. While you opponents can replay their cards (any non-tokens, at least), the cost increase and coming in tapped is a big deal, and if your opponent ever has the poor fortune of being hit by this twice, it stacks. Because of how the 'Perpetual' mechanic works, the cost increase stays even if the card is bounced, killed or shuffled into their library, making a lot of other removal better alongside the card.
Divine Purge purge aside, this deck is a control deck, which wants to survive to get to it's top end. Different versions of the deck have different finishers, with some playing Teferi, Hero of Dominaria, Hullbreaker Horror or Approach of the Second Sun. What makes this deck it's namesake though is Lotus Field. This land taps for three mana, but at the cost of sacrificing two lands. However, this deck aims to negate the drawback by using cards like Stifle, Discontinuity or Strict Proctor. By doing this, you effectively jump from 3 mana to 6 mana, giving you a huge edge, when your endgame is as strong as it is.
best against
worst against
Bant Blink
While not a highly popular deck in the tournaments, I want to highlight this deck, since it's a newer contender in the format, fueled by some of the Alchemy cards. The previously mentioned Inquisitor Captain plays a huge role in the deck, alongside Grizzled Huntmaster. The plan of the deck is to out grind the opponent by playing a huge variety of creatures that generate value when they enter the battlefield. In fact, the entire deck acts as one big toolbox and value engine made up of three parts.
Part one is the 'Tutors'. One is Neoform, which lets you find a cards you need from your deck, and the other Grizzled Huntmaster, which gives you access to silver bullets in your sideboard (and since it makes copies, it's more like a silver filled machine-gun). Part two is the 'Flicker Effects'. These are Ephemerate and Soulherder, which let you get more value out of your utility creatures. Part three are 'Free Spell' effects, in Collected Company and Inquisitor Captain, which help you get ahead and apply pressure or answer threats.
best against
worst against
---
Meta Predictions
Considering that most of the current decks have been staples of Historic for quite some time, and that only a handful of decks have even bothered to add cards from the Alchemy cards to them, I think the meta is likely to be fairly stable from here. The Azorius Lotus Field is newer and interesting, and while it seems to have some great match-ups, its bad matchups seem to be really bad for it. What's worse is that one of its worst matchups is Izzet Phoenix – the most popular deck by far. Because of that I suspect it'll see less play over time.
Similar is true for the Bant Blink deck. It's great matchups are great, but it's poor matchups are really poor. Like the Azorius Lotus Field deck, one of its worst matchups is Izzet Phoenix. However, one of Bant Blink's other worst matchups is the Azorius Lotus Field deck itself. It's possible that as the Lotus Field decks disappear, the Blink decks might continue to stay relevant, but I could just as easily see the decks get pushed around by Izzet Phoenix.
---
What I'd Play
Izzet Phoenix is far and away the deck I'd play in a tournament. It has great matchups and its bad matchups are some of the closest to 50-50 across the field. As well, between the main and the sideboard, the deck has plenty of cards to choose from to adapt to the metagame, or just in general. That's also an advantage if you're playing without open deck lists, as your opponent may not know what threats to put you on throughout the game.
I particularly like this version of the deck for a few reasons. Firstly is that the spell package seems great to me. The deck runs 4 of Consider, Opt, Faithless Looting, Expressive Iteration, and Unholy Heat – one of the best removal spells in the format. The first 4 cards are incredibly efficient ways to churn through your deck and/or generate card advantage. This is even more true with a Dragon's Rage Channeler on the field, allowing you to bin Arclight Phoenix and Ox Of Agonas, virtually drawing a card. In addition to these efficient spells, the deck also has 3 copies of Flame-Blessed Bolt, which is great in the mirror, and is pretty reasonable against Golgari Food, the deck's biggest weakness.
The second reason I like this deck is that it plays a copy of Brazen Borrower in the main, and another in the sideboard. This card is good at temporarily answering just about any troublesome permanent your opponent has, and given how tempo-oriented Phoenix can be, that's often enough to close out the game. Similarly, the deck plays 3 Crackling Drakes, threats that end the game if unanswered, and which replaces itself when it enters the field, making sure you can keep gas in your hand. Alongside the extra bounce and removal, these threats can quickly finish your opponent.

The third reason I like the deck is the manabase. The deck doesn't play any of the manlands (which I think is for the better), and even more, plays two Fabled Passage. I think having two is great, as it's not like to hurt your mana (since missing your mana on turn 2 is a lot less punishing in this deck than on turn 3 or 4), and it helps enable delirium more easily. It also mildly thins the deck, and while that's not very relevant, when you see as many cards as you do in this deck, it matters more than anywhere else.
With all that said, if you want to sleeve this deck up, there's two more events coming up hosted by our sister site MTG Arena Zone. Check them out here:
Next DotGG Bye Event:
Next DotGG Championship Qualifier: