Overview
Wizards promised changes to Alchemy, and today's announcement has given us a slew of them. While there's been a handful of changes to key cards in the meta, there's also been many changes to cards that haven't seen any play so far. I'll cover the cards (and groups of cards) which have changed, and give a few ideas about how it may affect the meta.
You can find the complete article of the card changes here:
---
Changes
Popular Cards
Several cards which currently see heavy play have been changed, in every colour except for green. Some of these changes are minor, while others are pretty substantial. Overall, I think this will cause some sizeable shifts in the meta, and make of the most popular decks much less good than they used to be.
To start, in red, both Town-razer Tyrant and Fearsome Whelp have been changed. Town-razer Tyrant can now only target non-basic (which is hardly a change in my opinion). However, Fearsome Whelp now has haste, but triggers on upkeep instead of end step. This is a pretty substantial change, as it means it has to stick around for a little longer to get the effect.
Blue has also had its share of changes, with Lier, Disciple of the Drowned, Hullbreaker Horror and Divide by Zero all having been nerfed. A-Lier, Disciple of the Drowned can only flashback spells on it's controller's turn, while A-Hullbreaker Horror is now counterable. Divide by Zero's change is a little less straightforward – it only learns if the thing you target has a mana value of 4 or less.
Other than that, two more cards were changed, Inquisitor Captain in white and Sanguine Brushstroke in black. Sanguine Brushstroke's change is likely the smallest (or second to Town-razer Tyrant's) – sacking a blood no longer gains a life. This makes it slightly worse for trying to stay alive, but just as effective at bleeding your opponent to death. Inquisitor Captain on the other hand is likely the biggest change of all the cards. It retains the same "20 creatures" rule text, but only triggers if it was cast. This means the effect no longer works when cloned or flickered, which was a large draw for the card.
The Dungeon Cards
Several of the Dungeon related cards from AFR have been changed in an attempt to make them more playable. One thing I feel compelled to point out is they made a conscious effort to try and have the cards fit better into a curve, rather than having a glut at 3. Despite this, I don't really think that it's likely these cards see much in the way of competitive play. I'll quickly go over the cards that changed though:
The Rest
The rest of the changes are to existing Alchemy cards, all of which have seen no play. Those three cards are Assemble from Parts, Puppet Raiser, and Bloodrage Alpha. For better or worse, I don't see any of the changes letting these cards see more play.
Assemble from Parts, is something akin to a reanimation spell, but even clunkier in my opinion. As well, there isn't much worth reanimating at the moment, making it not a great game-plan. Similarly, Puppet Raiser is a card that just doesn't provide enough value for its cost and set-up. Many of the other 4-drops simply have a more immediate impact on the game. Finally, Bloodrage Alpha is a bit more reasonable as a 4/4, but I'm unconvinced that it even fits well in a werewolf deck. The werewolf deck doesn't particularly want to fight, and especially not at sorcery speed.
---
Decks
Esper Clerics
I think this deck is now dead. The reason this deck chose to be Esper over Orzhov was for Glasspool Mimic, mainly for the purpose of copying Inquisitor Captain. Since now Inquisitor Captain only triggers on cast, the biggest – if not only – reason for the deck to splash blue is gone. Beyond Glasspool Mimic there's really nothing else to draw the deck into blue. Even with the Esper version of the deck no longer being worth it, the Orzhov Clerics deck will still likely to be good, though not as good in comparison.
best against
worst against
---
Red-Based Dragons
The red based Dragon decks have been hit between the changes to Town-razer Tyrant and Fearsome Whelp. While I don't think that the change to Town-razer Tyrant actually matters to the deck (or at all, really), the change to Fearsome Whelp is big. I'd argue that the Fearsome Whelp is the best card in the deck, as it can "ramp" multiple things at once, and even continues to "ramp" after it leaves the field. While it can still accelerate the deck, its effect is much more telegraphed now, making it a lot easier to answer. In turn, this will slow the deck down, meaning it won't be able to pressure (be that through flyers or taxing mana) as effectively. I still think that the decks are likely playable, but with half of the ramp package taking a hit, they'll suffer for it. This is only more true for the version that have higher curves, with 6 and 7 drops.
best against
worst against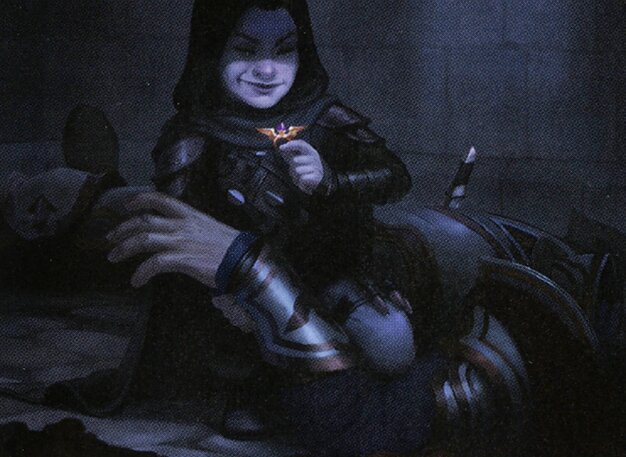 best against
worst against
best against
worst against
---
Blue-Based Control
Blue based control has also taken a hit, with three of the most commonly played cards getting a nerf. Out of the three cards, I think the changes to A-Hullbreaker Horror are the least important, as it only really matters in a control mirror. Admittedly, it does open up the door for some more tempo-style decks to lean into Disdainful Stroke, but I'm unsure that's the best angle to attack the deck from regardless.
More importantly, both Lier, Disciple of the Drowned and Divide by Zero have been substantially weakened. With A-Lier, Disciple of the Drowned only letting you flashback spells on your own turn you can't mess with an opponent's combat using a bounce or removal spell from your graveyard. Similarly, you can't use A-Divide by Zero from the graveyard to try and lock down the game.
On that note, A-Divide by Zero's changes are definitely going to hurt the decks as well. Since you now only learn if the thing you target has a mana value of 4 or less, it functions much less like Remand, and much more like Disperse when dealing with larger permanents/spells. While it still gives you a card when hitting smaller mana value things, you gain less tempo, which is a big part of what made the card so effective. It still has flexibility since it can hit permanents and spells, so I suspect it will still see play, but I imagine sideboards may be less Lesson heavy going forward.
best against
worst against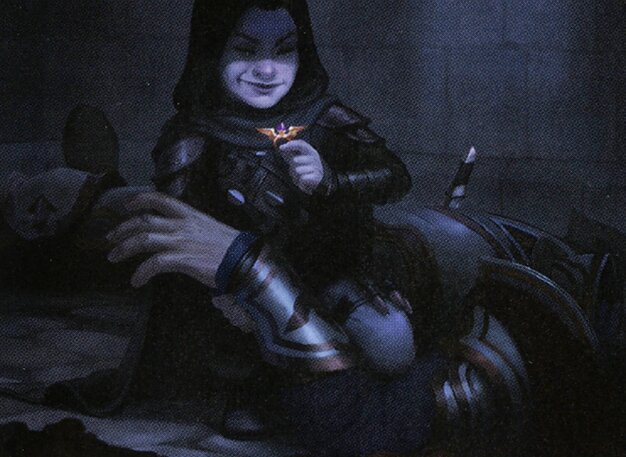 best against
worst against
best against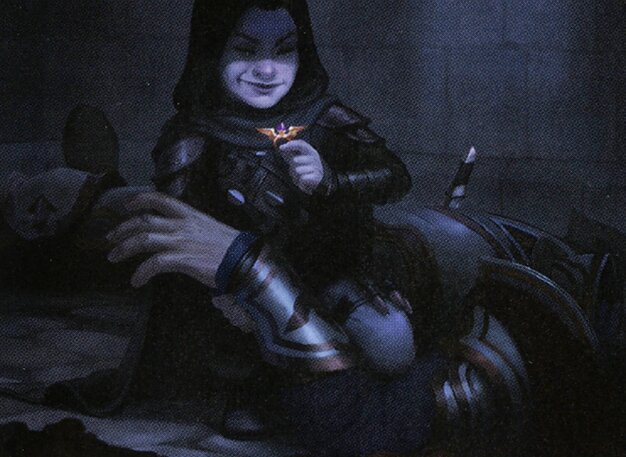 worst against
---
Black-Based Sacrifice
Out of the more popular decks of the format, the black-based sacrifice is the least affected by the changes. Sanguine Brushstroke has had a minor change, where sacrificing a blood token no longer gains you a life – it only pings the opponent for 1. This does make the decks a little less able to stabilize against aggro, which the Wizard's article mentions, but I don't particularly think it matters that much.
The main reason I think that is that, generally, there were only two versions of the Sanguine Brushstroke decks which cared about blood. They were Mono-Black and the version of Rakdos Sacrifice which leaned more into vampires. Both decks played Voldaren Bloodcaster, and a bevy of cheap creatures like Shambling Ghast or Voldaren Epicure. These decks did rely more on blood to filter draws and manage life totals, but, at least in my opinion, the better versions of the decks already exist, and lean into token generation for sacrifice fodder.
There are several different flavours of the more heavy sacrifice decks, but the Orzhov Sacrifice version is the deck which I think is currently the best version of them. In the Orzhov colours, the deck relies mostly on Wedding Announcement to make its tokens. It also focuses much more attrition with The Meathook Massacre, Vanishing Verse and Rite of Oblivion to trade off. Some version even play Blood on the Snow to drag out the game even more. With more focus on producing creatures for fodder, the deck is almost entirely unaffected by the changes to Sanguine Brushstroke.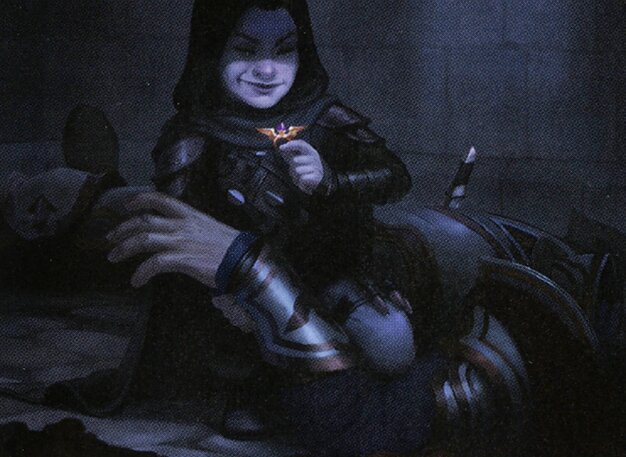 best against
worst against
---
Gruul Werewolves
This deck actually hasn't been affected by any of the recent changes, which is specifically why I want to point it out. The deck plays serveral red and green wolves and werewolves, backed up by some amount of removal. I'd like to call it an aggro deck, but it may be better to call it an aggressive-leaning midrange deck. Many of the threats in the deck also help it generate advantage, letting it better recover from removal or wraths. A large part of the deck's uptick in popularity is due to its good matchups against control and, surprisingly, sacrifice decks. It does struggle a bit more with the dragon decks, but since those decks are likely to be slower in the future, I supsect that matchup will improve as the format evolves.
best against
worst against
---
Final Notes
Even before the rebalancing, I wasn't convinced Alchemy was in a totally stable spot. As I mentioned in a previous article, I think there were three archetypes which were the pillars of the format, in Red-based Dragons, Blue-based Control and Black-based Sacrifice. These archetypes were strong and popular enough that they effectively policed what could or couldn't exist in the format. With the changes those pillars have been shook. Firstly, Blue-based Control decks were weakened the most, with three of their most powerful and flexible cards getting nerfed. Secondly, Red-based Dragon decks were weakened, mostly through the Fearsome Whelp nerf, making it less likely that the decks can consistently play ahead of curve.
Despite the pillars, a variety of other decks existed. Some of these decks were well established, while other decks were still being tuned. But, most importantly, there were decks among them that could compete. Two decks I want to point our are more midrange decks. On the aggressive end of is Gruul Werewolves, while on the more controlling end is Rakdos Midrange. Both of these decks have had reasonable success over the past week or two. Even while part of the success of these decks is that they preyed on certain popular decks in the meta, the decks still have powerful and flexible cards. I believe these decks were in the process of evolving, and as such, that they'll continue to be worked on, being largely unaffected by the changes. As they become more tuned to the evolving meta, I suspect they'll soon become driving forces of the new Alchemy.
As well, I feel should point out some other decks which exist, but wouldn't be my first choices. Before the new changes, Alchemy had plenty of deck variety with many decks having a reasonable presence in the metagame. Some of the most notable of these are Mono-Green Aggro, Izzet Mill, Orzhov Clerics. These are decks that I'd still expect to see, but don't have any real reasons to believe that they gain a lot from the current changes. So, I'd be ready to face them, and maybe have them become bigger parts of the meta, but aren't decks I truly think are going to shape the new meta.
To clue up, over time I think control will become a much less popular choice. I also believe Dragons will start to lose position in the meta over time, but much less quickly. In their places, I suspect midrange and sacrifice decks will soak up their lost metagame shares. In particular, I think Gruul will quickly pick up in popularity, partly due to it performing well last week, and partly due to it being able to prey on untuned decks. Over time however, I suspect that the Rakdos Midrange and Sacrifice decks will be able to adapt to the metagame and start to keep the more aggressive strategies in check.
---
What I'd Play
Like I just said, I think Gruul Werewolves is a deck that was able to hold its own in the format – even before the changes. Now, one of the deck's worst matchups has been weakened, and people will start soon experimenting again. Since the deck is fast and resilient enough to run over any deck that isn't well tuned, this seems like the best opportunity for it to shine.