Tournaments
Earlier this week I wrote an article about the Alchemy changes and how they would affect the format. This week, we get to see some of the results of this, with four tournaments to look at.
Out of the four tournaments since the changes, three of them were hosted by the DotGG network, with the largest and most recent tournament being the 'MTG Arena Zone Championship Series Set Championship Qualifier'. This deck's top-8 sets the stage for what I'll be covering today. The tournament was won by Gruul Werewolves, and it had a total of 5 copies in the top-8. The other 3 decks in the top 8 were Rakdos Midrange, meaning the top-8 was completely monopolised by these two archetypes. Overall, almost 60% of the tournament was made up by these two decks alone. The other 40% was distributed among a variety of other decks, many of which were seen before the changes.
---
The second most recent tournament was also one of ours, a 'Last Chance Qualifier' with 17 players. While there are some interesting decks which made the top-8, like Temur Combo and a surprise showing by Mono-White Aggro, the top 8 of this tournament is also dominated by the Jund colours. It had one copy of Mono-Green Aggro, four copies of Gruul Werewolves, and – the deck which took first – a copy of Rakdos Midrange.
---
If you want to try your hand in an alchemy tournament, we have one coming up on February 6th! You can register for the tournament here.
Biggest Deck(s)
The biggest decks this week are a pretty wild departure from what the meta looked like last week. This week Gruul Werewolves and Rakdos Midrange are by far the most popular decks. Both were somewhat known even before the changes, even if they weren't the most popular. One deck that remained popular from before the changes is Orzhov Sacrifice, as it wasn't too affected by the changes. Together, these three archetypes made up over 50% of the decks played in all tournaments since the changes. Before, there were easily 6 or more decks that wouldn't even make 50% when combined, so this is a pretty huge shift.
---
Gruul Werewolves
This deck has been slowly rising in popularity for a while now, as it was good at getting under control decks, and had the tools to go through the sacrifice decks. However, since the changes it's sky-rocketed in popularity. A large part of that is that it was virtually unaffected by the changes, and was proving to potentially be one of the best decks in the format.
The deck's plan is to beat down its opponent by playing plenty of aggressive werewolves. What makes the deck particularly good is that it starts to accrue value while doing so. Cards like Werewolf Pack Leader, Rahilda, Wanted Cutthroat and Tovolar, Dire Overlord all help generate card advantage, which makes it more difficult for the opponent to be able to stabilise as you deploy more threats.
As well, the deck plays some of the best cards for applying pressure that exist in the format: Town-Razer Tyrant, Reckless Stormseeker and Halana and Alena, Partners. Each of these cards applies immediate pressure, with the latter two providing buffs and haste to a creature. The combination of card advantage and hasty threats can be back-breaking if you can't stop the deck early and set up some solid defences.
I also feel compelled to mention Tenacious Pup as part of this cohort. Aside from being one of the few red or green one-drops the deck is happy to play, it's likely just the best one-drop the deck has access to. The werewolf deck can apply a ton of pressure, but giving a creature vigilance and trample makes it all the more difficult for any opponents to block or to race.
best against
worst against
---
Rakdos Midrange
This is another deck which was gaining in popularity for a while, though a little more slowly. From what I could see, this deck was a little less refined than the Gruul Werewolves deck, and a large part of that is that the deck doesn't have to be constrained to a tribe. The deck simply aims to play the best cards that Rakdos has to offer, which is often a mix of hard to deal with threats, and plenty of good removal, with a little dabbling of hand-hate.
If there's one card that the different versions of the decks always play (and I feel like a broken record saying it at this point) it's Town-Razer Tyrant. Out of all of the Rakdos Midrange decks in tournaments since the changes there's an average of 4.0 per deck in 100% of the decks. While some cards are staples in decks, literally being a four-of in every deck is pretty much unheard of, showing just how strong of a card it is.
As for the rest of the deck, that varies depending on the build, and is one of the things I look forward to watching change over time. The deck has access to a lot of tools, and I think it can use its wide card-pool to adapt to the metagame over time. However, right now many of the decks tend to play a more spell-based package, which leans into damage that can go face. Some of the key cards in that respect are Igneous Inspiration, Electrostatic Blast and Spikefield Hazard. All of these cards are flexible, in that they can hit any target, and either generate card advantage, or can be played as a land, in the case of Spikefield Hazard.
The creatures that the decks do play tend to be powerful value-oriented threats. Other than the aforementioned Town-Razer Tyrant, the decks tend to play Bloodthirsty Adversary, Citystalker Connoisseur and Graveyard Trespasser. Bloodthirsty Adversary plays well with the desne spell package of the deck, often being a two-for-one. Similar can be said of Citystalker Connoisseur, as it often takes one of the opponent's best cards from their hand. Graveyard Trespasser is a little different, but fills a similar role with the text "Ward – Discard a card". Removing it is already a two-for-one, and it plays well with the number of instants in the deck, as it can flip easily and start to drain the opponent.
best against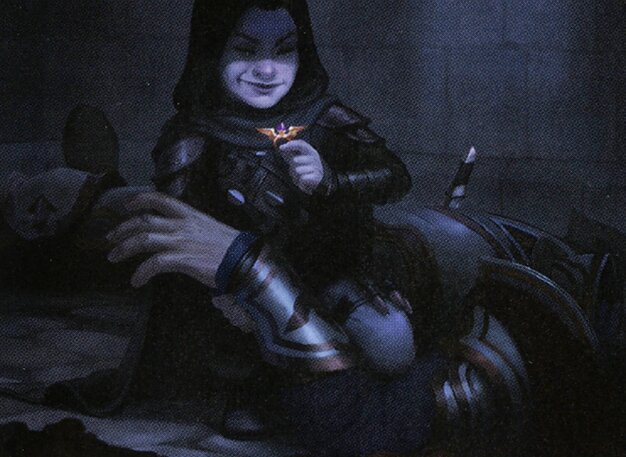 worst against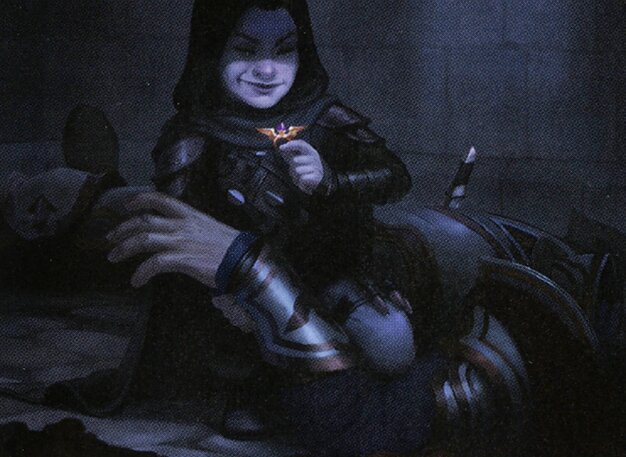 ---
Orzhov Sacrifice
This deck was one of the more popular decks from before the changes, and still is in the new format. Being a slower grindier deck that aims to drain the opponent to death, its game plan is to slow the game down with tokens, removal and wraths, and then whittle away the opponent's life bit by bit.
The main engine of the deck is the same as all of the black-based sacrifice decks: It uses the core of Sanguine Brushstroke and The Meathook Massacre to bleed the opponent's life total while gaining life to help stay alive. To that end, it needs sacrifice fodder, which is done through Shambling Ghast, Cursebound Witch and the tokens from Wedding Announcement. Wedding Announcement is a particularly flexible card, as it can also be leveraged for cards, if the board allows for it. If not, the deck also runs four copies of Deadly Dispute to help it churn through the deck.
The rest of the deck tends to fluctuate a bit depending on the build, but generally speaking, two cards show up as four-of almost always: Rite of Oblivion and Vanishing Verse. As I've said before Vanishing Verse is one of the best removal spells of the format, and in this deck, Rite of Oblivion fills a pretty similar role. While it's sorcery speed, it acts as a sacrifice outlet for the deck, and can be cast again from the graveyard, so it provides the deck more card advantage.
One card that's starting to be moved away from is Edgar, Charmed Groom, and I don't think the meta shifts are going to have it come back. With the amount of red in the meta, there's plenty of artifact removal and exile removal, making the card not much more than a vanilla 4/4. In its place, some decks have been playing the increasingly popular Citystalker Connoisseur, which I think does more in the context of this meta. While being a 3/3 for four mana isn't an impressive body, since it has deathtouch, it demands a removal spell or it will trade for one of your opponent's creatures. Its bigger value however, is that it takes one of your opponent's best plays away as soon as it comes in, making it immediately valuable.
best against
worst against
---
Deep-Dive
Given how much has changed in the past few days, I want to focus a little more on the results from our Championship Qualifier tournament, especially where it was the largest and most competitive tournament this weekend. Even with each one earning an entry into the tournament through previous play, at 35 players, there's only so many matches that we can look at. However, what we see is telling.
To start, over 30% of the field was Gruul Werewolves, and over 25% was Rakdos Midrange. The next most popular deck of the tournament was Azorius Control, making up just over 8% of the field. That stark difference in the number of decks played so early in the format is a little worrying to me, and the results of the matches don't help. The only Izzet Control deck went 0-3, and the only Esper Control deck went 0-4. Between the 3 Azorius control decks, they ended up with 5-10 total. In terms of non-mirror match winrates, the three control archetypes had a 0%, 0% and 31% win-rate respectively.
Similarly, there were two Orzhov decks, but only one Orzhov Sacrifice deck. The Orzhov Sacrifice version went 4-4 in the tournament. While that seems promising, the Sacrifice deck never won any of its three matches against Gruul Werewolves. In fact, out of the three matches the record was 1-6, which is pretty damning for the future of Orzhov Sacrifice. The deck also seems to struggle a bit with Rakdos Midrange. It faced the deck twice in the tournament, where it won one match 2-1, but lost the other 0-2.
The last deck I want to touch on is Boros Dragons, which had two decks in the tournament. Its overall record was 2-6, with one player going 0-2 and the other going 2-4. While that doesn't speak particularly well for the deck, there may still be hope for it. While it only faced Rakdos once, it did manage to beat it 2-0. However, it faced Werewolves three times, and went a total of 3-5 against it. While less dire than Orzhov Sacrifice, I think this deck may be in trouble if it's record against Werewolves is as bad as this sample makes it out to be.
---
Meta Predictions
Given the strength of Gruul Werewolves and Rakdos Midrange this week, I think the decks in the meta are going to start to narrow down. The presence of control decks has dropped to nearly nothing, and I think it will only drop more next week, as one of the most popular decks in the format is one of their worst matchups. Similarly, I expect the last of the dedicated Dragons decks to evaporate as well. The Dragons deck has been slowed down by quite a bit, and I think all of the popular decks now have a better chance at beating it with that reduction in pressure. For better or for worse, I think the recent changes in the format mean that the deck diversity is going to go down, and the format is likely to end up feeling more solved than it previously did.
From here, I think two main things will happen. FIrstly, the Rakdos Midrange decks will continue to be refined and eventually start to look similar between builds. Secondly, I think people will try to build decks which can compete with both the Gruul Werewolves decks and the Rakdos Midrange decks. How people do this is going to vary, as I expect some will try and modify existing decks to beat the meta, while others will try completely new builds of decks. One deck I could potentially see gaining some traction is the Orzhov Clerics decks. With less control and dragons, I think the deck is better placed in the meta, and if the lifegain in the deck can cushion it against the aggressive Werewolves deck it stands to be in a good spot. I'm less sure of how it matches up with the Rakdos Midrange deck, or improve the matchup, especially where that deck plays a solid amount of removal and can play some substantial roadblocks.
---
What I'd Play
For this week I'd continue to play Gruul Werewolves. I think the deck is likely to be the best in the format for a while, and possibly even after Rakdos Midrange comes to a more final version of it's build. The Werewolves deck, while it can be played simply, has a lot of play to it. It has plenty of card draw and aggressive threats, but it has many interactions that can really give it an edge in situations where it might seem disadvantaged.
Between the buffs from Reckless Stormseeker and the counters from Halana And Alena, Partners, Tenacious Pup and Ranger Class there's plenty of ways to improve your creatures in ways to break through board stalls and get through an opponent's large creatures.
The sideboard also offers a lot to the deck, with red giving it a wide selection of removal for creatures like Burning Hands and Brittle Blast, and green giving it removal for artifacts and enchantments with Outland Liberator or cheap protection in Snakeskin Veil. It also has solid planeswalkers which can help it play a more value game, with Arlinn, the Pack's Hope fitting naturally into the deck.
Get some reps in with the deck, and join us in our next tournament on February 6th! You can register for the tournament here.
best against
worst against